Science Grows Philly

Science is an important part of the lives of everyday people around the world. In Philadelphia, our science organizations play a vital role in educating our children and helping our communities learn and grow.
The science organizations in our region not only do important research, but they provide space and opportunities where children and adults alike can learn more about the world around them. In the last year alone, more than 500,000 school-aged children visited our region's science and nature museums - interacting with state-of-the-art exhibits that taught them how to be problem solvers, inventors and innovative thinkers. Also, through their many youth-focused educational programs, these institutions provide skills that prepare young people for a variety careers in the 21st century.
With the many challenges facing our schools in this region, these educational investments in our youth are more important than ever before. Take a look at a few ways that these local institutions are helping to grow our region through the wonders of science!

---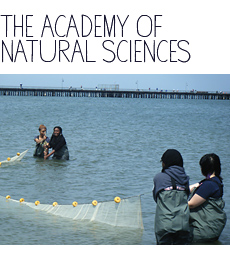 The Academy of Natural Sciences helps young women shape their futures through Women in Natural Science (WINS).
For the past twenty years, the WINS program has provided young women with a uniquely nurturing and academically rigorous environment where they can gather with like-minded friends and explore their love of science. Throughout their high school years, the program prepares young women by giving them the information and encouragement they need to shape their futures. The program has been a tremendous success–100% of WINS students graduate high school and over 96% attend college!
Click here to learn more about how the Academy of Natural Sciences's WINS program is investing in our youth and region.
---
The Academy of
Natural Sciences
1900 Benjamin Franklin Parkway
Philadelphia, PA 19103
www.ansp.org

---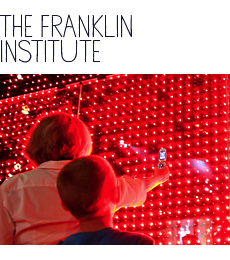 The Franklin Institute is helping both children and teachers learn and grow with the PNC Grow-up Great program.
Through the PNC Grow-up Great program The Franklin Institute works with twenty early childhood learning centers in the Greater Philadelphia area to show teachers, students, and their families that science is an important part of everyday life. The program provides professional development for teachers, classrooms visit from The Franklin Institute's Traveling Science Show, hands-on learning experiences at the museum, and free admission during their Community Nights.
Click here to learn more about The Franklin Institute's investments in community through their PNC Grow Up Great program.

---
The Franklin
Institute
222 North 20th Street
Philadelphia, PA 19103
www.fi.edu
---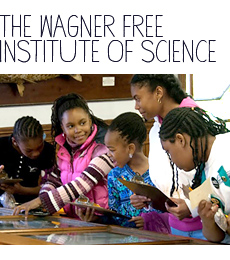 The Wagner Free Institute of Science helps kids explore their curiosities about the world around them through their award-winning program, GeoKids.
GeoKids now in its 20th year, is a partnership between The Wagner and four North Philadelphia elementary schools. It provides hands-on learning opportunities for young students, in order to promote increased interest in science and learning in general. In the past 10 years, The Wagner has also collaborated with Saint Joseph's University to bring undergraduate and graduate biology students into GeoKids classes to develop new and innovative curriculum for youth.
Click here to watch a video about how The Wagner Free Institute of Science helps the Greater Philadelphia region come together and grow.
---
The Wagner Free
Institute of Science
1700 West Montgomery Avenue
Philadelphia, PA 19121
www.wagnerfreeinstitute.org
---
---
The Greater Philadelphia Cultural Alliance's "Arts & Culture. It's How We Grow.™" initiative is supported by the Peggy Amsterdam Memorial Advocacy Fund and its generous donors, The Pew Center for Arts & Heritage through the Philadelphia Cultural Management Initiative, The Pew Charitable Trusts, and the William Penn Foundation.