Programs
Phillyfunguide and Funsavers

The Phillyfunguide events calendar and Funsavers half-priced ticket emails are consumer-focused programs that promote local cultural activities. These programs increase attendance and income for our members while contributing to the vitality of greater Philadelphia's economy. These services are offered free of charge to our members. Post your event and get the attention you deserve.

Phillyfunguide is the Greater Philadelphia region's "go-to" web site for accurate and detailed information about upcoming cultural, entertainment and sporting events. As the Alliance's business-to-consumer site, Phillyfunguide attracts over 126,000 visitors per month and contains information on thousands of events and attractions.
The content found on Phillyfunguide is also made available to events calendars for over 20 partner sites including WXPN, visitphilly.com, and the Philadelphia Convention and Visitors Bureau as well as various local community calendars. In this way, an organization's event information, submitted just once, is distributed to multiple information channels. The calendar's ability to support various groups throughout the region creates a valuable resource not just for cultural organizations, but for communities that are leveraging the arts to drive community growth as well.
As a program of a non-profit arts and culture service organization, Phillyfunguide is a simple and effective way to promote your organization and its events. Submit your event to Phillyfunguide today–it's free, and easy to do. In order to maximize your time on Phillyfunguide, please submit your events at least two weeks prior to the start date.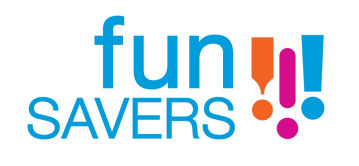 Part of Phillyfunguide,
Funsavers
is Greater Philadelphia's most successful weekly discount email program. Every Thursday over 100,000 subscribers receive up to 35 half-price offers to a wide range of performances from the best in Theater, Music, Dance, Museum exhibitions, and more.
Unlike similar programs, Funsavers (and Phillyfunguide) are unique in that they are a collaborative effort of the entire cultural community, owned by all of us. Non-profit Cultural Alliance members participate for free, ticket sales and patron engagement is managed directly by the participating organizations, and the Cultural Alliance charges no ticket fees or revenue shares on sales.
The economic success of the program is significant. Since its launch, over 258,000 tickets have been sold that might otherwise have gone unsold, and participating organizations have received over $4.2 million dollars in revenue.
Funsavers is a great opportunity for your organization to sell excess inventory, increase paid admission, and reach new audiences. Remember—arts and culture has the power to educate and elevate lives, but only if you are reaching your audience!

Phillyfunguide and Funsavers are supported in part by an award from the National Endowment for the Arts. Art Works. Phillyfunguide and Funsavers are programs of the Cultural Alliance's research and marketing initiative "Engage 2020." "Engage 2020" is sponsored by a lead grant from The Pew Charitable Trusts, with additional support from The Wallace Foundation and The Philadelphia Foundation.