Programs
2012 Celebrate Arts & Aging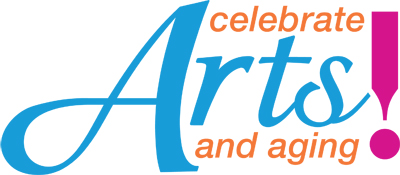 The Greater Philadelphia Cultural Alliance is excited to partner with Philadelphia Corporation for the Aging (PCA) again this May to celebrate Older Americans Month with a special promotion Celebrate Arts & Aging. Now in its 10th year, Celebrate Arts & Aging will run throughout the month of May.
The primary goal of this promotion is to increase seniors' awareness, access and participation in arts-related activities and offerings as research shows that creativity promotes healthy aging.
The major components of this promotion are a dedicated arts-themed section in the Milestones newspaper, PCA's free monthly publication for older Philadelphians with news, health tips, and calendar of events; and a dedicated section on Phillyfunguide.com, the region's "go-to" web site for accurate and detailed information about upcoming cultural, entertainment and sporting events.

This promotion will also include an advertising and public relations campaign to build awareness and visibility for all participants. This includes, but is not limited to:
• May issue of Milestones newspaper dedicated to Celebrate Arts & Aging (distributed at 900+ location with monthly readership of nearly 170,000)
• Celebrate Arts & Aging activities prominently featured in Milestones e-News, a weekly electronic newsletter sent by PCA.
• Promotion at area Senior Centers serving 19,000+ older, active adults
• Launch of a dedicated webpage on Phillyfunguide on April 23rd (88,000 unique monthly visitors)
• Promotion through banner ads on Phillyfunguide and in our Funsavers emails.
• Paid promotion and media plan
• Publicity campaign targeting television, newspapers and radio
In order to participate in this promotion, we're asking cultural and community organizations to offer special senior discounts for a specific class, workshop, performance, or exhibit during the month of May.
• Offer at least 25% off your standard single ticket price or discount for seniors.*
• Offer a minimum of 25 tickets / admissions at this price available for purchase during the month of May.
• Complete the online participation form by March 21st.
• Report your sale of discounted senior tickets/ admissions to Philadelphia Corporation for Aging by June 30, 2012 via e-mail to ljohnson@pcaphl.org.
*You may set your own restrictions for your discounts including age limitations, a minimum number per transaction or another appropriate restriction. You will have the opportunity to set these parameters when you complete the online participation form. Free events are welcomed too. Submit your event information online to Phillyfunguide.com by April 2, 2012.
The deadline to participate in this promotion is March 21st. If you have any questions about the promotion, please contact Kendra Lawton, at kendral@philaculture.org. If you have specific questions about offering a discount please contact LaTasha Johnson at Philadelphia Corporation for Aging at ljohnson@pcaphl.org or 215-765-9000, ext. 5050.