Primary tabs
Frances Ellison
Date Posted
December 7, 2016 - 10:44am
Categories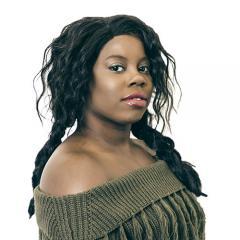 Frances joined the Cultural Alliance in 2016 as the Digital Content Coordinator and became the Assistant Manager of Digital Marketing in 2017 as a part of the Audience Engagement team. As Marketing Manager, she manages the Funsuite (the Phillyfunguide and Funsavers programs), and handles all customer service, digital content creation and inquiry for both programs, building all Funsavers offers and weekly emails and soliciting organizations to submit events for both.
Frances received her B.A. in Communications with a concentration in Journalism and Professional Writing in 2015 from Chestnut Hill College. In one of her many past lives, she has written for the Chestnut Hill College Magazine and Philadelphia Weekly. In addition to running the Funsuite, Frances enjoys aerial acrobatics, cooking, gardening and snuggle time with her cat.
Read more about Frances in her Meet an Alliancer blog.
Contact Information
email: