Primary tabs
Congratulations to John McInerney on 10 Years at the Alliance
Our VP of Marketing & Communications celebrates a decade of working with us today!
As Vice President of Marketing & Communications, John McInerney has his hands in just about everything that goes on here at the Alliance. But today, he took a break from his busy schedule to answer a few questions and reflect on his time working here:
Cultural Alliance: What program or accomplishment in your 10 years of working at the Alliance are you most proud of?
John McInerney: I think some of our advocacy wins really stand out, like creating the Office of Arts and Culture, and defeating the arts tax in 2009. I'm really proud of those, so those wins stand out to me. And when I started out, getting to work with Peggy Amsterdam and now being able to see how much we've changed and evolved from what she set out to do from when I started, and to see a lot of that actually happen, has been really cool.
CA: What's one of your favorite memories from working here?
JM: When Tom Kaiden was here we would do a Fun Day every summer, and like everything at the Alliance, we couldn't simply hang out at the park. The day was always jam-packed . One year we went to Old City and I remember the day literally included getting ice cream; going to Elfreth's Alley; spinning pottery at The Clay Studio; and then doing a tour. It was just kind of funny—even when we had a fun day, we kind of overdid it.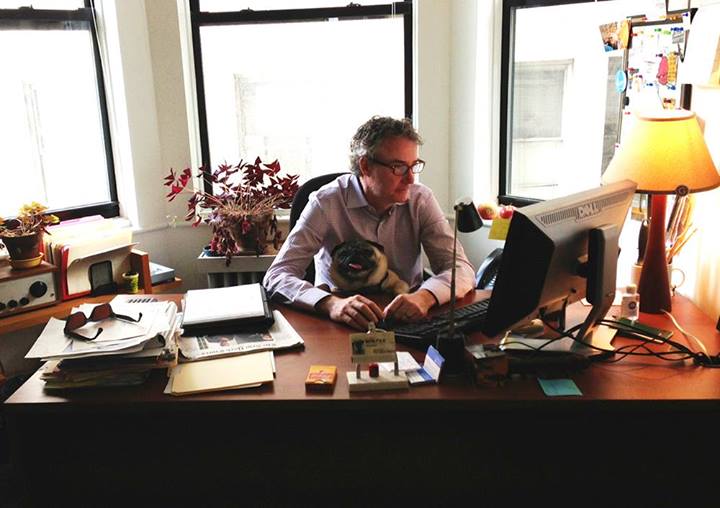 CA: When are you going to stop stringing Walter [pictured, center] along and finally hire him as a full-time staff member?
JM: That is a good question. He's been working on what we refer to as the Penske File for several years and I thought once he finished that we could move him to full-time...but he just hasn't been able to wrap that up. I'll have to check in with him on it.
Congratulations, John! Here's to 10 more great years!