Primary tabs
Area civic and cultural leaders take our case to government
Area civic and cultural leaders brought the cultural sector's case for continued public support to the Pennsylvania State Legislature and to Congress over the last several weeks.  Here are highlights of what they told elected officials, matching data with stories to provide compelling evidence that investing in arts and culture is good public policy. 
Cuts in cultural funding hurt our most vulnerable communities most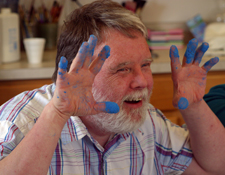 Art-Reach exists to eliminate the barriers that prevent people with disabilities and economic disadvantages from participating in the cultural opportunities…Much of Art-Reach's work depends on the health and vitality of the arts community as a whole, since so many of our activities are done in partnership with theatres, museums, gardens and other cultural organizations. That's why state arts funding is so important. When cultural organizations are threatened with funding shortfalls, they very often scale back the outreach and education programs that…provide enriching and empowering cultural experiences to so many people who otherwise would never be able to have them.  —Michael Norris, Executive Director, Art-Reach
Arts-based community development is vital to the 21st century economy, and breaks down stubborn geographic barriers
My belief that arts and culture are critical to the regeneration of urban places comes from decades of evelopment experience….Let me cite a good example. We financed the Crane Arts Building partially through the use of Federal New Markets Tax Credits. A former plumbing supplies building, it is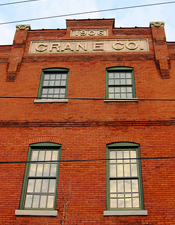 now 120,000 square feet of artist work and performance space in a very poor and partially de-populated section of North Philadelphia. Crane has artists and designers of every imaginable kind; it symbolizes how a once obsolete manufacturing building can be a site for new product development. My hunch is that important product development in the 21st century is more apt to come from the industrial arts, design, and techno-media businesses emerging in renovated mill buildings, than from the fast money trails of global finance.
Just as importantly, Crane is a hub of social engagement. Performances are held there that draw people from throughout the region….Audiences that would never have ventured to that area now attend events there and as a consequence re-think the boundaries of their personal social geography. Today, new buildings nearby are under renovation as the vision of the Crane entrepreneurs has become an economic success and now a community anchor.  —Jeremy Nowak, CEO, The Reinvestment Fund
SB 850 (a senate bill eliminating cultural funding) undermines our region's defining brand
If cultural organizations are forced to close, the domino effect on the local economy could prove devastating….Travelers are not selecting a location just to stay at a hotel. They are looking to visit exciting places that have a wide array of options to visit for whole families. Arts and culture is our defining brand, and thus a critical investment to maintain.  And as residents look to save money, the idea of going on a "staycation" to affordable, local attractions has become more prominent than ever, but you can't take a staycation if there's nowhere to go in town, and SB 850 makes "nowhere" a real possibility. —Julie Hawkins, Vice President of Public Policy, Greater Philadelphia Cultural Alliance

Demand for arts and culture increases as institutional support slips
Despite the declines from businesses, government and foundations, public support for the arts remains high.  Single ticket sales have remained level or even increased at 4 out of 5 organizations and almost three quarters of organizations report stable or increasing Individual Giving.  This is incredible public interest considering that this is a time when people don't have as much money to spend.  It is a clear message that, for the residents in Southeastern Pennsylvania at least, the arts are vitally important to them.  —Margie Salvante, Executive Director, Theatre Alliance of Greater Philadelphia

Wagner Free Institute: How SB850 might wipe out 150 years of free science education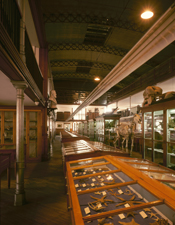 The Wagner Free Institute of Science is a perfect example of how a nonprofit cultural institution can get hit on all sides by these proposed cuts…The Wagner has been providing free science education for more than 150 years. (It) has an EITC-supported program called GeoKids that serves 400 students in three North Philadelphia public elementary schools with a yearlong science curriculum.  Since 1992, GeoKids has helped more than 4,400 kids get excited about and succeed in science and learning.  The program has received both local and national awards.  EITC support helped the Wagner expand GeoKids into more classrooms.  If this funding is eliminated, GeoKids is eliminated.  On top of that, cuts in support the Wagner receives from the Pennsylvania Historical and Museum Commission will force closures of Wagner's other programs, including a Saturday Family Open-House program that serves children and families; evening adult science courses that serve 2,500 people; and free access to the Institute's natural history museum and library collections.  In one budget, you can wipe out 150 years' worth of free science education - that's the full effect of Senate Bill 850. —Julie Hawkins, Vice President of Public Policy, Greater Philadelphia Cultural Alliance