Meet a Cultural Cabinet Member: Ralph Wellington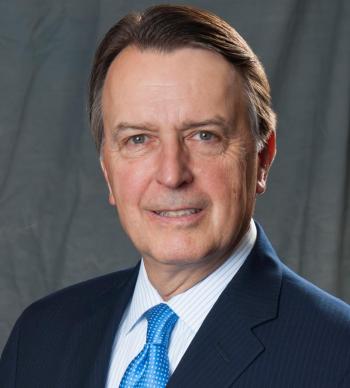 Job Title & Organization: Partner, Schnader Harrison Segal & Lewis LLP. Currently Co-Chair, Alternative Dispute Resolution group. Served as Chairman of the Firm from 1998 to 2010.
Degrees/Certifications: J.D., University of Michigan Law School; B.A., Kalamazoo College.
Professional Affiliations: Fellow, International Academy of Trial Lawyers; Fellow, American College of Trial Lawyers; Member, CPR Panel of Distinguished Neutrals; Member, Arbitration Panel, American Arbitration Association; American Bar Association; Philadelphia Bar Association.
Board Service: Mann Center for the Performing Arts, 2003-2013 and vice president, 2008-2013; Philadelphia Volunteer Lawyers for the Arts, 1993-2003 and president, 1999-2001; Lutheran Settlement House, 2009-2016; International Academy of Trial Lawyers, 2012-2018; Kalamazoo College,1993-2006.
What keeps you engaged and passionate when it comes to arts and culture?
Music has been a major part of my life since childhood, primarily at the keyboard. For many years this has included playing in the jazz group Standard Time. This passion led me into service on boards of arts organizations including the Mann Center for the Performing Arts and the Volunteer Lawyers for the Arts. The visual arts became an important focus as well many years ago through my representation of the Barnes Foundation. So, arts and culture, which are rich in Philadelphia, have just always been a rich part of my life. I remain highly engaged because the cultural community ignites and inspires my own creativity and contributes so much to my overall wellbeing.
What do you find most valuable about being a Cultural Cabinet member?
Through Cultural Cabinet membership, I have been able to expand and deepen my knowledge of and connections with so many wonderful cultural institutions. I am committed to the mission of the Greater Philadelphia Cultural Alliance and honored to help ensure our cultural organizations and artists remain a crucial part of our region's identity, vitality, and economic growth.
Tell us a fun fact about yourself.
My favorite tune to play with the Standard Time jazz group is Herbie Hancock's "Watermelon Man." Every time we start really swinging that melody, people can't help but stand up and dance!