Member Spotlight
Tell us a little about your organization!
"Top-quality Theater is no longer confined to Center City," proclaimed The PHILADELPHIA INQUIRER. Theatre Horizon brings Philadelphia's finest professional actors and artists to Norristown to present compelling, contemporary theatre. Our mission states: through theatre, we create a community of artists, students, and audiences in which each member is encouraged to grow. In carrying out our mission, we stage stories that illuminate the full range of human experience, bring people together, connect students with theatre artists, and contribute to the revitalization of our town.
Theatre Horizon is committed to presenting work and offering educational opportunities that engender empathy and build bridges. Through our education and outreach programs, community forums, post-show discussions, and productions designed to engage audiences and create conversation, we create a space where our audiences and students can be brave and feel understood. In addition to our award-winning theatrical productions, in 2015 we began our IMAGINE… series, which, alongside specific productions, filled a stated need in Montgomery County for public dialogues about pressing issues. TIME OUT PHILADELPHIA describes us as, "high on the list of significant local companies. One hallmark is the company's focus on social and political activism; another is its commitment to support local writers, directors and actors."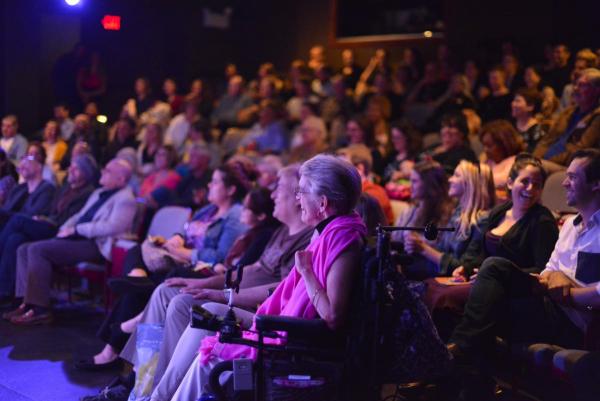 How have you grown as an organization?
We have performed on Norristown's Arts Hill since 2008 and, in October 2012, we opened our new home there, transforming sections of the former Bell Telephone building into a 123-seat black box theater. Last year, in 2018, we expanded by adding a state of the art classroom and office space. Pennsylvania Department of Transportation Secretary (and former Montgomery County Commissioner) Leslie Richards credits Theatre Horizon with "fueling the downtown revitalization of our county seat."
Theatre Horizon also has a firm commitment to provide all patrons with affordable access to the performing arts and we have grown our accessible ticket initiative. This upcoming season, will be demonstrating this commitment by dramatically subsidizing 15% of our available tickets and offering our 5,000th subsidized ticket.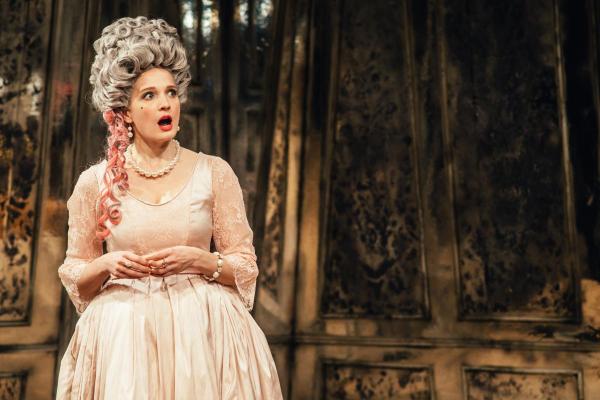 What made you want to join the Cultural Alliance and/or What do you value the most about your Cultural Alliance Membership?
We have been a member of GPCA since our founding. We value the GPCA's leadership and the advocacy work done on behalf of our industry. We also greatly benefit from the Job Bank as we expand as an organization and the professional networking and development opportunities that it affords our staff.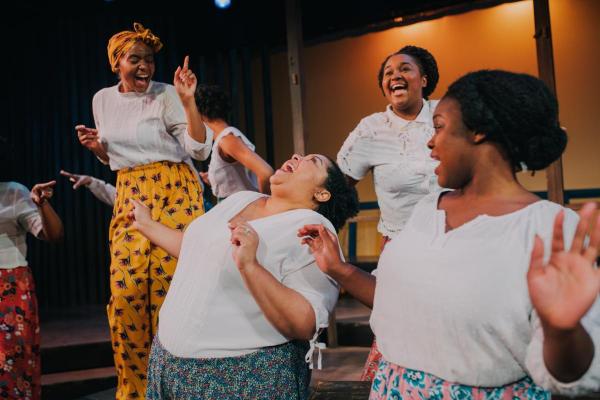 What are you most excited about for this season/that is coming up?
We are excited about the second half of our 2018/19 season, which still has three exciting shows this Spring. The first is The Few by Samuel D. Hunter, 2014 MacArthur "Genius Grant" Recipient. Celebrated Philly actors square off in a smoldering drama about missed connections in the days before the Internet. Running March 14 – April 7. Learn more here.
Following that you can spend An Evening With Rachel Camp, one of Philadelphia's leading musical theatre performers. She will curate a night of Broadway, folk, pop, and rock music taking us on a sublime and autobiographical journey. Running May 9-12.
Closing the season is Untitled Project #213 a heartfelt story of learning how to carry on when true love goes missing, told simply and sweetly through music, clowning, dance, and theatre magic. Running May 31 – June 2.
More information on all shows can be found here: http://theatrehorizon.org/shows/1819season.php