Primary tabs
Emerging Leaders Circle
Cultural Cabinet Membership for the Next Generation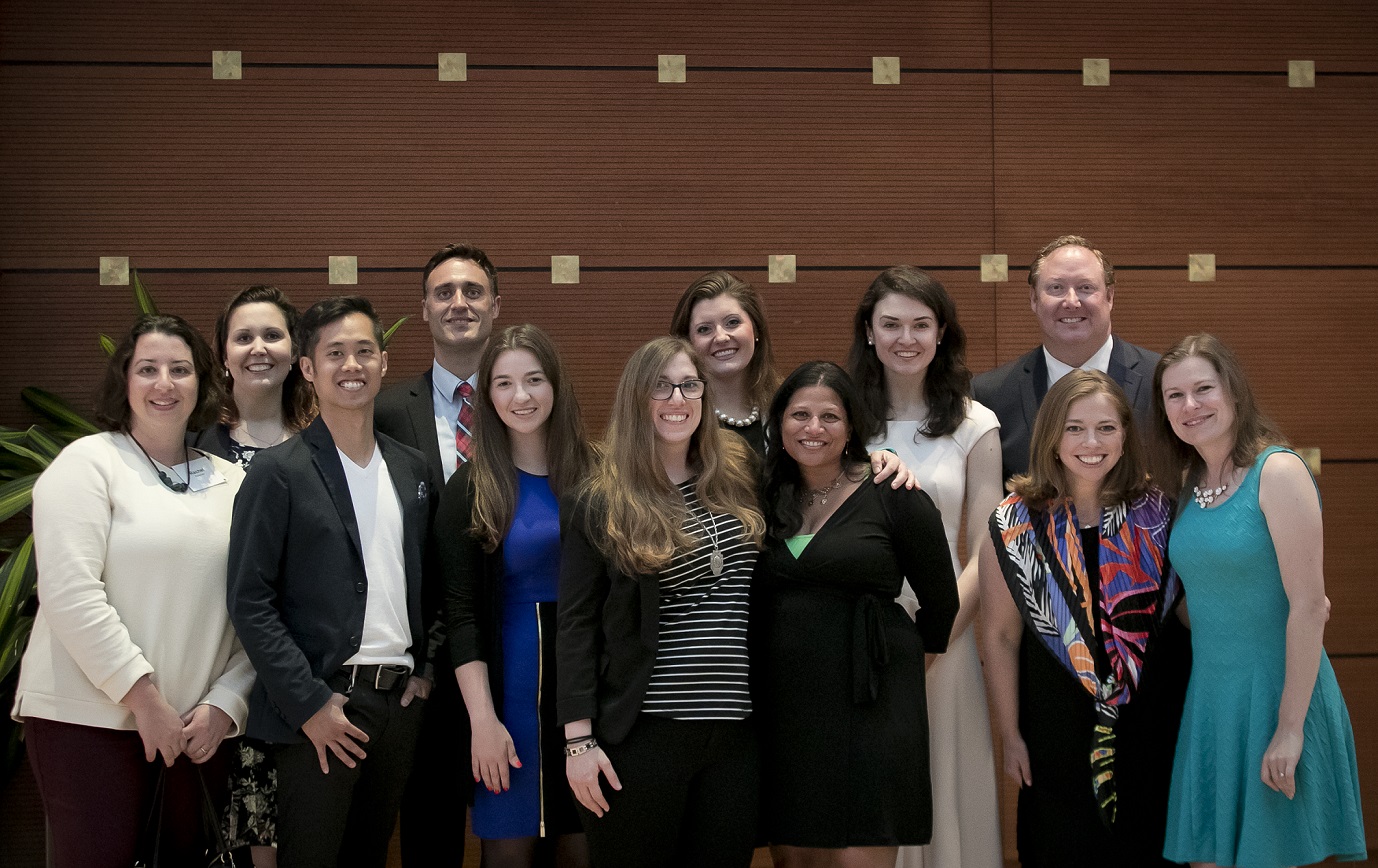 The Emerging Leaders Circle of the Cultural Cabinet is the next generation of leaders for the arts and cultural sector. The ELC promotes leadership and philanthropy and is an excellent professional development and networking opportunity. 
We come from diverse backgrounds - nonprofit arts and culture, corporate, legal, and government - and will soon assume top level positions in our respective industries. We are united by a common goal of supporting arts and culture in our region at the institutions we love, but also on the collective level through the Greater Philadelphia Cultural Alliance. 
Benefits
Two annual networking receptions with the Cultural Cabinet
Two ELC networking happy hours annually
Lunch & Learn opportunities throughout the year
Bring a guest to all events. For a list of events, please visit the ELC Events Calendar. 
Membership is $300 annually. Click the button below to join. Or download a form for employer sponsorship. 

Current Emerging Leaders Circle Members
Kathryn Brown
Associate, Duane Morris

Kathy H. Christiano 

Josh Darfler
Biology Department Manager, University of Pennsylvania

Jamie DeAngelis 
Client Service Associate, Glenmede Trust Company, N.A. 

Rachel Dukeman
Partner, Goei Group

Julia Durkin 
Director of Operations and Advancement, ArtistYear

Lauren Garnese
Associate Director of Development, Art-Reach  

Sipi Gupta
Esq., Gupta Law Firm

Megan Helzner 
Manager, Center for Applied Research

Taja Jones
Associate Director of Development and Board Liaison, Greater Philadelphia Cultural Alliance 

Kara LaFleur
AVP & Assistant Director, PNC Client & Community Relations, PNC Bank 

Phil Le
Associate Creative Director, Xfinity Mobile 

Kelly Le Vine
Freelance Costume Designer 

Maria Mariani
Assistant Vice President, Store Manager, Republic Bank

Mark Mills 
VP of External Affairs, The Franklin Institute

Megan O'Shea
Controller, The Mann Center for the Performing Arts

Kelli Paul
Vice President of Development, Greater Philadelphia Cultural Alliance

Jessica Powers
Marketing Manager, Vanguard Group

Matthew Rader
President, The Pennsylvania Horticultural Society

Anita Ranjani 
Founder and Artistic Director, Naatya Seva, Conservatory of Indian Classical Performing Arts 

Donyale Reavis
Managing Partner, Calyx Philanthropy Advisors

Anne Marie Rhoades
Vice President of Advocacy and Strategic Partnerships, Greater Philadelphia Cultural Alliance

Laurie Rothenberg 
Manager of Member Engagement, Philadelphia Museum of Art 

Kelly Schempp
VP of Audience Development, The Mann Center for the Performing Arts

Jessica Scipione 
Development Director, Philadelphia Photo Arts Center

Anneliese Van Arsdale 
Project Manager, Fairmount Ventures

Nicole Allen White
Director of Government Affairs & External Relations, Philadelphia Museum of Art
*Bold denotes member of ELC Steering Committee