Primary tabs
Annual Report
July 1, 2018 - June 30, 2019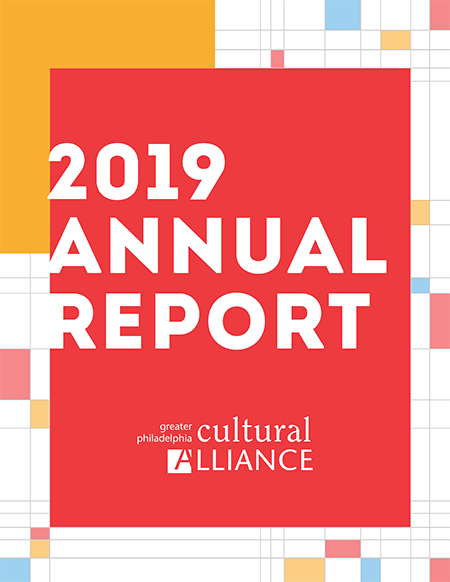 The Cultural Alliance is pleased to share this summary of our activities and performance from Fiscal Year 2019 (July 1, 2018-June 30, 2019).
Arts and culture experiences are essential building blocks for people to invent, explore, learn, collaborate and find joy. The Cultural Alliance works to support arts and culture throughout the region by sharing our knowledge, connecting people to arts and cultural entities and providing guidance to help our members thrive. Thanks to continued support from longtime institutional funders and an ever-growing base of individual donors, in FY2019 the Cultural Alliance continued to deliver great value to our 460+ members. We welcome your feedback on this report and hope that you'll share it with your peers, board and staff.
Support this work by making a donation today! 
To download past reports, click the links below: