Primary tabs
Cultural Alliance Membership Information Sessions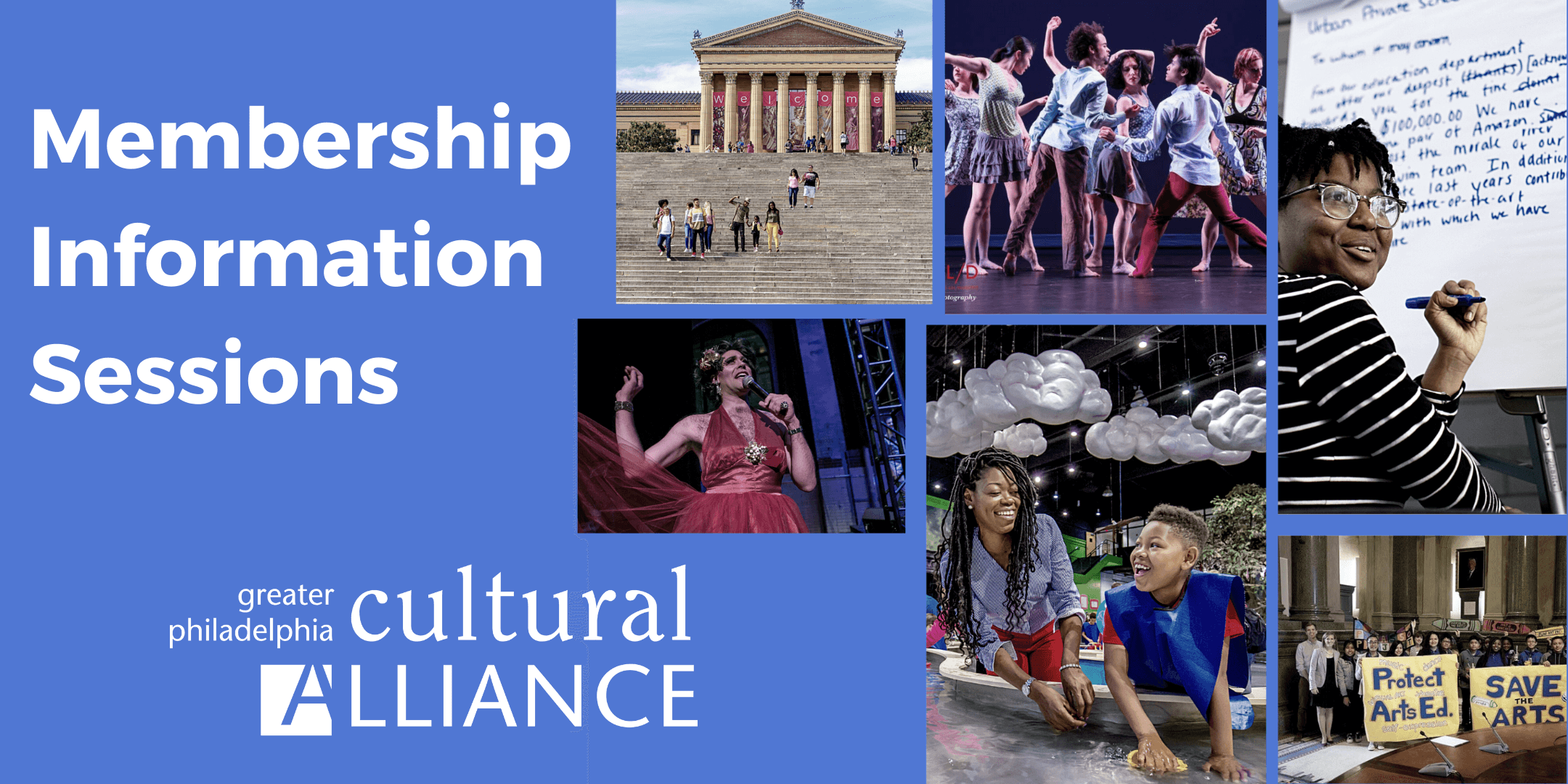 Join Cultural Alliance staff for an overview of member benefits, programs and services through one of our upcoming Cultural Alliance Membership Information Sessions! These Information Sessions are designed to help you make the most of your member benefits and to connect you with the Cultural Alliance staff leading our various programs and services. 
All information sessions will begin with an overview of Cultural Alliance programs and services followed by a Q&A session and an opportunity to learn more about our host site. 
With multiple offerings held throughout the region this fall, you are invited to attend a free Information Session at a location near you!
Postponed: Brandywine Conservancy & Museum of Art | Tuesday, October 25, 2022 | 1:00 - 3:00 p.m.
Postponed: Glen Foerd on the Delaware | Tuesday, November 1, 2022 | 1:00 – 3:00 p.m.
Past: James A. Michener Art Museum | Thursday, November 10, 2022 | 1:00 – 3:00 p.m.
Past: Mann Center for the Performing Arts | Tuesday, December 13, 2022 | 1:00 - 3:00 p.m.