Primary tabs
Introducing the Cultural Alliance's RestART Initiative!
Posted By
Tuesday, February 15, 2022
Categories
Signature Image: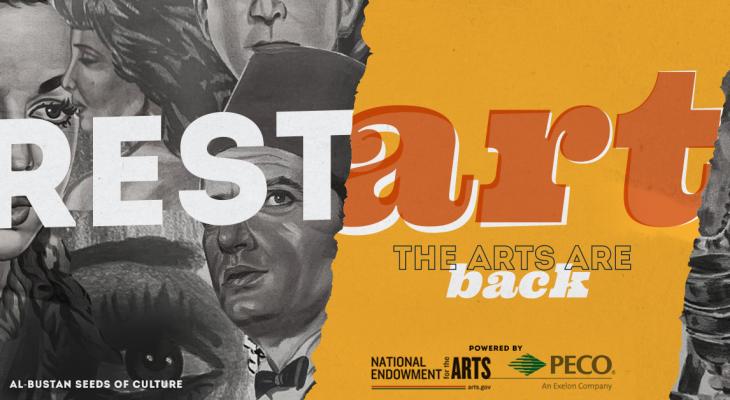 The COVID-19 pandemic crisis has devastated the Arts & Culture Sector. From March 2020 through March 2021, the Greater Philadelphia Cultural Alliance estimates a total revenue loss of $371.7 million for the arts and culture sector in the Philadelphia region. You can read more about the impact the pandemic has had on our sector in the Fall 2021 COVID-19 Impact report.
The RestART initiative was developed by the Cultural Alliance as a direct response to the COVID-19 crisis. We know that the road ahead is long and uncertain, but we also know that together we will get through this.
Through the RestART initiative, the Cultural Alliance will be working with arts and culture organizations who were impacted the most by the crisis. The goal of this project is to bridge the gap between the concerns of audiences and the operational needs of arts and culture organizations. The RestART initiative hopes to encourage safe and deeper audience participation in the Philadelphia arts and culture community as we recover from the effects of the pandemic. To support and learn more about the participating organizations, please visit the Phillyfunguide.
The RestART Initiative is made possible by our local sponsor, PECO. PECO is committed to supporting a stronger workforce, ensuring energy empowerment in the community, strengthening enrichment through local vitality and providing equal access to arts and culture. To learn more about how PECO is powering the community, visit https://www.peco.com/SafetyCommunity/. Additional support is provided by the National Endowment for the Arts. To find out more about how National Endowment for the Arts grants impact individuals and communities, visit www.arts.gov.