Meet An Alliancer: Kate Huffman
Signature Image: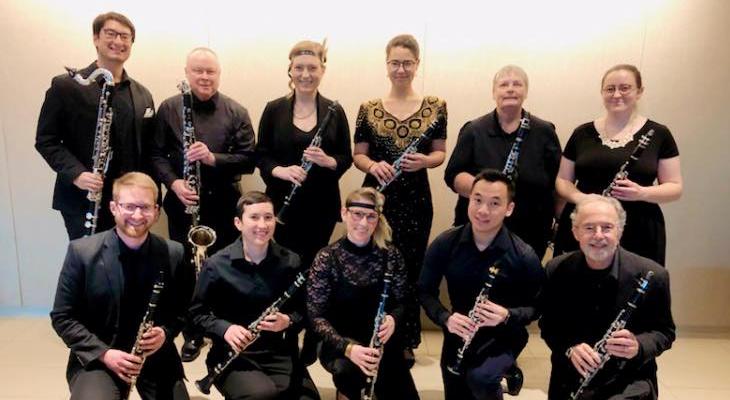 Ever wondered what it's like to work at the Cultural Alliance? We'll introduce you to members of our staff! This month the spotlight is on Kate Huffman, our Director of Development and Board Liaison!
Job Title: Director of Development & Board Liaison
Job Responsibilities: As Director of Development, I am responsible for writing grant applications, fundraising from individuals for our annual fund, and working with the members of our Emerging Leaders Circle. As Board Liaison, I work with the Cultural Alliance Board around board and committee meetings. 
Degrees/certificates: BA in Music (Clarinet), minor in Business - Wartburg College, Waverly, IA; MA in Arts Administration & Cultural Policy, focus in Music - Goldsmiths, University of London.
Past experience working in arts and culture: Prior to joining the Cultural Alliance, I worked at the Philly POPS as External Affairs Manager, where I wrote grants, assisted with front of house needs at concerts, and worked with external partners and sponsors. Before moving to Philadelphia, I lived and worked in Boston, Massachusetts. There I combined my background in music, international travel, and arts administration working at a performance tour company where I helped organize and advertise international band, choir, and orchestra tours. While attending grad school in London, England, I worked at Sadler's Wells, a contemporary dance company. 
Favorite thing about working at the Cultural Alliance (so far): I love the relationships I've been able to form with members of the Philadelphia arts and culture community so far. As someone who is relatively new to Philadelphia, it has been so wonderful to learn about the large, diverse, and wonderful cultural community by meeting people through my work at the Cultural Alliance. 
Favorite cultural institutions/attractions/events: There are so many organizations that I enjoy, but I'm particularly fond of music organizations in the Philadelphia area, especially those focused on new music. In 2019, I attended a Bowerbird Philly performance of George Crumb music, with George Crumb in the audience! That was pretty cool.  
A fun fact about yourself: I am a clarinet player and perform with the Philadelphia Freedom Band, a community band of LGBTQ+ folks and allies.