Primary tabs
Meet an Alliancer: Tom Bonner
Posted By
Thursday, January 17, 2019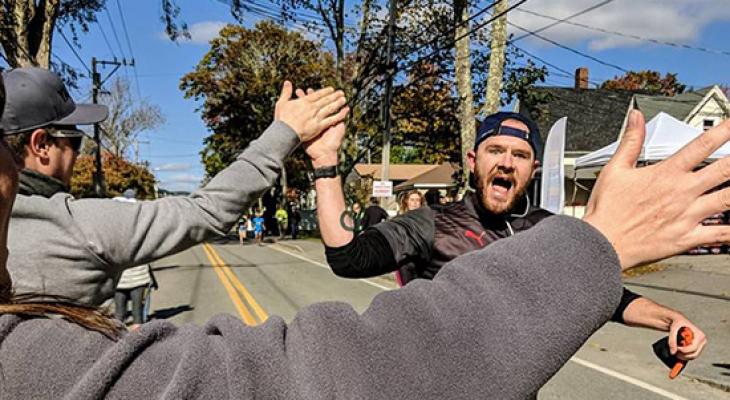 Ever wondered what it's like to work at the Cultural Alliance? We'll introduce you to members of our staff! This month the spotlight is on Tom Bonner, our Bloomberg Arts Internship Grant Manager!
Job Title: Grant Manager, Bloomberg Art Internship
 
Job Responsibilities: I am primarily responsible for the planning and execution of the Bloomberg Arts Internship, a one-of-a-kind program that offers high school seniors paid summer internships at arts and culture organizations across Philadelphia, as well as college readiness training and professional development. In that capacity, I work with our partners at Bloomberg Philanthropies, and lead coordination with more than two dozen program partners and intern worksites. I oversee program and curriculum development, manage logistics and budget and help facilitate our recruitment and placement process. 
 
Degrees/certificates: I have a BA in Theater Arts from Marymount Manhattan College, where I studied directing, and a Master's in Arts Administration from Drexel University. I wrote my thesis on the impact of organizational philosophies and attitudes on arts education program outcomes (fun, right?!), and have an additional certificate in project management from Temple University. 
 
Past experience working in arts and culture: Prior to arriving in Philly, I had the honor of working at the Ohio Theatre in New York and Woolly Mammoth Theatre Company in DC. Since moving here in 2011, I have helped to manage more than fifty projects in arts, culture, and education, working with partners from across the city, country, and globe. 
 
Favorite thing about working at the Cultural Alliance (so far): It's a dream come true to be working in the service of the city's entire arts and culture sector. We strive to place the arts at the center of daily life in Philly. It's awesome. 
 
Favorite cultural institutions/attractions/events: The Fringe! The amount of energy and enthusiasm generated, the sheer number of artists working at once—it really highlights how vibrant the sector is in Philly.
 
A fun fact about yourself: I finished my second marathon last October, and am going for number three this coming fall.