Primary tabs
Signature Image: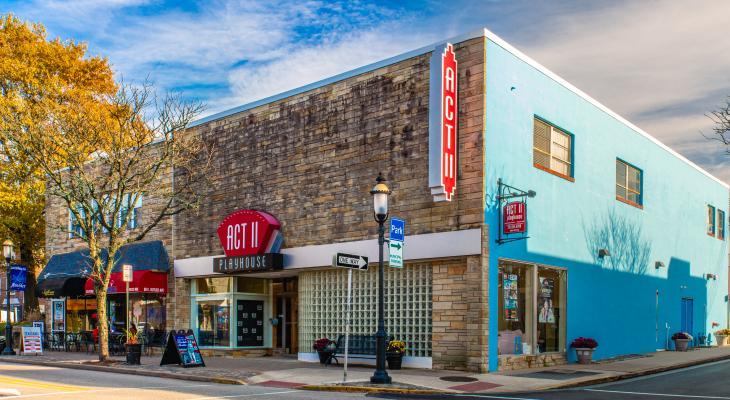 Tell us a little about your organization!
Act II Playhouse is committed to creating and programming theatre in a venue whose intimacy draws audiences and actors into dynamic interaction. Act II produces new, classic, and contemporary plays and musicals that reflect the highest artistic standards. Our focus is on a variety of live performances that are accessible and entertaining.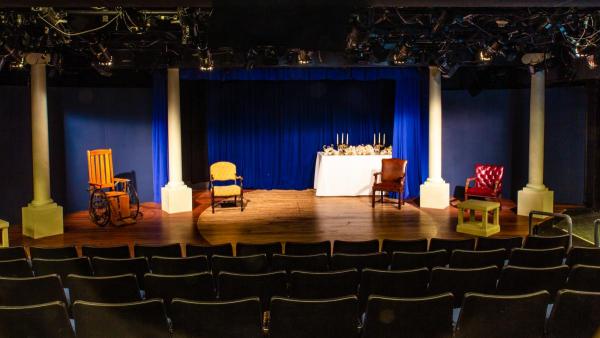 How have you grown as an organization?
Act II Playhouse was founded in 1998 by Stephen Blumenthal and Alan Blumenthal. In May 2008, the Board appointed Bud Martin Producing Artistic Director and Harriet Power Associate Artistic Director. In July 2012, Tony Braithwaite became the third Producing Artistic Director in Act II's history.
Act II has received 35 Barrymore nominations and six Barrymore Awards, two in 2010 for Outstanding Ensemble in a Musical (Tony Braithwaite & Jim Stanek in The Story of Life) and the Independence Foundation Award for Outstanding New Play, Bruce Graham's Any Given Monday (a co-production with Theatre Exile). Act II also received the 2006 Charlotte Cushman Award for Outstanding Leading Actress in a Play (Susan Riley Stevens in Bad Dates), the 2005 Best Actor in a Musical Award (Tony Braithwaite in The Big Bang), the 2004 Outstanding Lighting Design Award (James Leitner, Mary's Wedding), and the 2003 Outstanding Lead Actor in a Play Award (Kraig Swartz in Fully Committed, a co-production with Philadelphia Theatre Company).
To keep producing magnificent quality plays, despite the pandemic, Act II took the initiative to begin streaming performances of shows for virtual audiences. Theater lovers in Montco and beyond can now access shows at Act II with just a few clicks!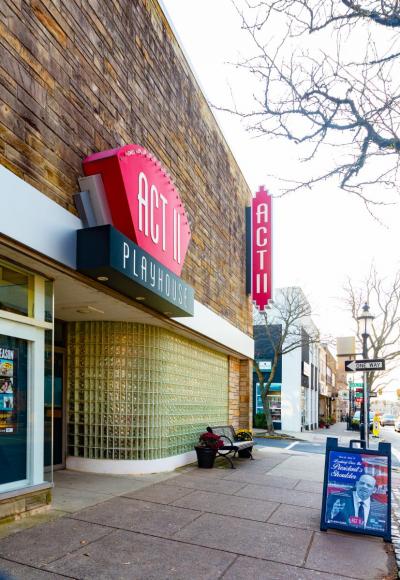 What made you want to join the Cultural Alliance and/or What do you value the most about your Cultural Alliance Membership?
The arts truly thrive when there is a strong, caring community to back it. Act II values the multiple communities that support its work and mission, including the Greater Philadelphia Cultural Alliance. The GPCA's tireless advocacy in the field of arts & culture allows the theater to grow its fanbase and provide quality, meaningful work for the communities it nourishes.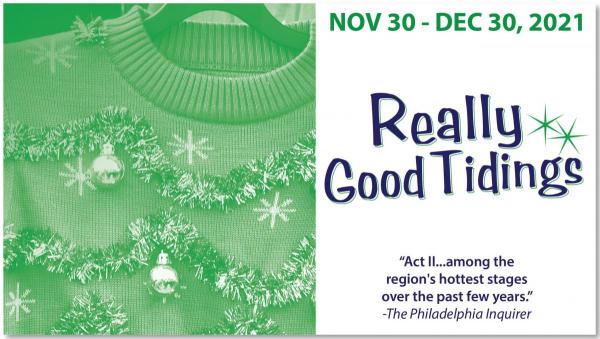 What are you most excited about for this season/that is coming up? 
In addition to Act II's upcoming shows, the theatre will be participating in the first ever Arts Montco Week. The celebration of the arts and culture in Montgomery County, PA will be taking place from September 17th – 26th. Throughout the weeklong event, Montgomery County's 200+ arts and culture venues will be on display for patrons to engage with, after a long year away. From theatrical performances to art galleries, concerts, and everything in between, Arts Montco Week aims to showcase the county's wide variety and consistently high quality of arts and culture venues. Stay tuned to find special events and offers from Act II and more this September!