Primary tabs
Signature Image: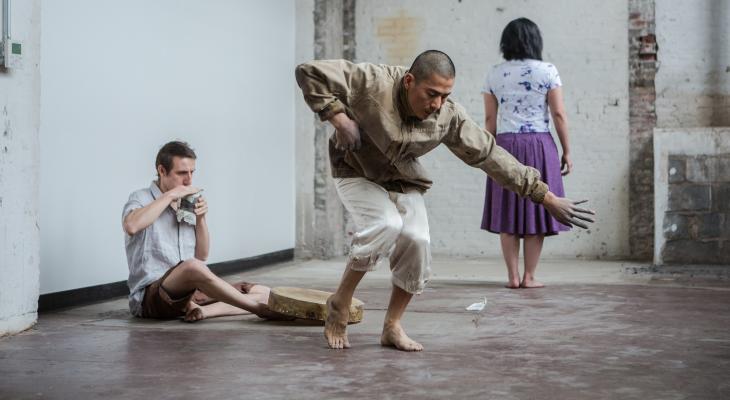 Tell us a little about your organization!
Asian Arts Initiative is a multi-disciplinary and community-based arts center in Philadelphia that engages and advances racial equity and understanding by activating artists, youth, and their communities through creative practice and dialogue grounded in the diverse Asian American experience. The organization grew out of a program started at the Painted Bride Art Center in 1993 in response to concerns about racial tension between African American and Asian American communities. Today, Asian Arts Initiative provides a wide array of programming to serve artists, youth, and our broader community of Asian/Americans. Through exhibitions, performances, and community projects, we provide an inclusive gathering place for conversation and exchange of ideas. Our community-based arts initiatives seek out and cultivate innovative models for artists to engage with local communities, with a particular emphasis on working in partnership with our immediate neighborhood. To learn more, visit our website and follow us on Instagram/Facebook (@asianartsphilly)! Our primary programs include:
1) Artist residencies, commissions, and presentation of performances and exhibitions for underrepresented artists to develop professionally and to create socially relevant artwork reflecting community experiences;
2) Year-round out-of-school-time programming for middle school youth, offering creative development and a safe place;
3) Participatory initiatives that integrate culture and community development in our immediate neighborhood of Chinatown North/Callowhill.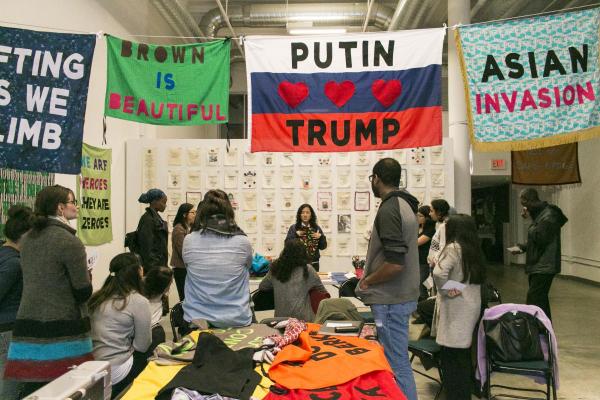 How have you grown as an organization?
For 26 years, Asian Arts Initiative has established a strong reputation for its community engaged arts practice and has long served as a community anchor in the Chinatown/Chinatown North neighborhood. We have done so by building in participatory creative processes that invite the public to engage with artists to directly create or inform artistic products and we have always centered community influenced artworks at the core of our work. Asian Arts Initiative has long been a bridge between contemporary artists and community members. In the past few years, our multidisciplinary arts programming has more sharply focused on  topical issues as a means to bring about more cross-cultural exchange and dialogue between diverse communities.  More specifically, the themes explored in our major visual arts exhibitions have anchored our wide array of multidisciplinary programming and has provided a better through line for the public.
We implemented our refined programming approach in the fall of 2018 with theme of labor in the Asian/American community. This theme provided the curatorial lens for our exhibit, "Working Conditions," which looked at all forms of labor ranging from physical labor to emotional, and this theme was explored even further in our other public programming. For example, we hosted the Black and Brown Workers Cooperative for a workshop focused on the exploitation of black and brown labor and the toll it takes on these communities and the public and on the performance front, we presented "3:25" by Gu Wei that was an experimental music performance that paid tribute and brought attention to the lives lost in 1911 Triangle Shirtwaist Factory Fire in New York. Our Youth Arts Workshop's curriculum also integrated the theme of labor into their year-long project as youth program staff stewarded artistic projects and conversations around what labor means to youth.
Another growth point for our organization is our neighborhood work. As an arts organization that centers on community, we have for many years implemented social practice art projects and artist residencies that usedart to uplift communities. After years of neighborhood work that launched with our Pearl Street Project that aimed to revitalize the four blocks of Pearl Street behind our building, our organization grappled with our place in this type of work and what real impacts we can make as an arts organization. For the past few years, we led a multi-year neighborhood cultural planning project that surveyed and engaged community residents, business owners, and other stakeholders in a process that aimed to find an answer to how we can preserve the cultural fabric and identity of Chinatown North as rapid changes take hold in our neighborhood. What we found was that affordable space was a scarce resource, especially for artists and cultural groups getting priced out. As a result, the planning project led to the creation of "Shared Spaces 共享空間 "  which launched in fall 2018. "Shared Spaces 共享空間 "  offers a variety of spaces at a low-or-no cost to cultural groups, immigrants and artists based in the Callowhill/Chinatown North/Chinatown area. This program activates a cooperative of facilities and our goal is that through this work, we can break barriers between communities and cultivate a more inclusive environment.
In addition to the new strategic approach to how we deliver our programming and evolving understanding of our role in neighborhood work, Asian Arts Initiative welcomed a new Executive Director in Anne Ishii. This marked the organization's first executive transition from our founding Executive Director, Gayle Isa. The organization is now embarking on a new chapter with renewed artistic vision under the leadership of Anne who is now pushing the organization's understanding of what Asian Arts Initiative stands for as a community serving arts organization. The ways in which we pursue and (re)define the Asia America and what that means as it intersects with many other identities and communities is the next frontier for Asian Arts Initiative.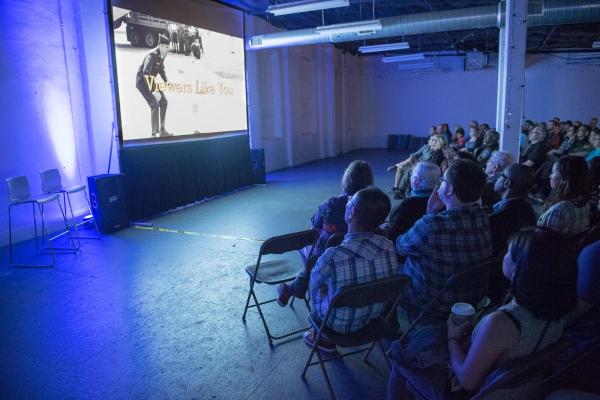 What made you want to join the Cultural Alliance and/or What do you value the most about your Cultural Alliance Membership?
It is clear that arts and culture play an impactful role on our city.  Through the arts, organizations such as ours are able to drive the local economy, make real and lasting impact on the communities we serve, empower and educate youth, and create a beautiful and positive environment in our city.  The Cultural Alliance's voice to amplify the work of arts and culture organizations is a powerful tool that can show the far reaching impact of our work.  We have been participating in recent working groups formed to look more deeply at equity and inclusion in our sector with other members of The Alliance.  This important work has connected us to peer organizations of varying size to discuss the major inequities in funding, staffing, and other area, arts and culture organizations, especially those representing communities of color, are facing in our region.  In every sense of its name, the Cultural Alliance serves as a connector and has provided Asian Arts Initiative great access to a network of mission aligned groups, many of whom are great partners.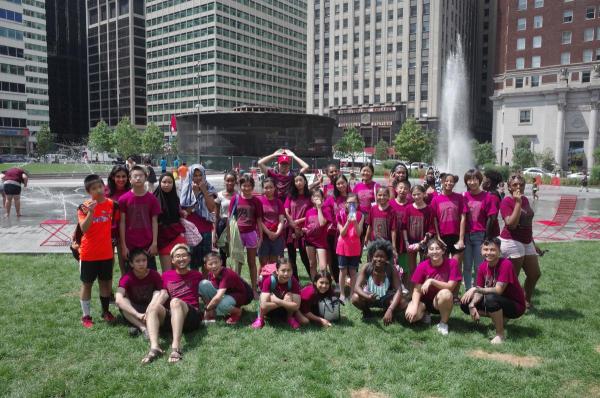 What are you most excited about for this season/that is coming up? 
This summer we have an exciting programming season planned. From new programming resulting from the partnership between Shared Spaces 共享空間 , The Rail Park, and the Philadelphia Chinatown Development Corporation, to our upcoming exhibit, "Abolition NOW," which looks at changing mass incarceration and prison reform. Our Community Advisory Board has been instrumental in helping to shape our programming around issues that resonate with their constituencies and further bring their voices into our space. We look forward to taking a  deep dive into the critical issues affecting Philadelphia as well as the nation as a whole, especially as it intersects with the Asian/American experience and how this issue can impact our community.