Primary tabs
Posted By
Friday, November 13, 2020
Signature Image: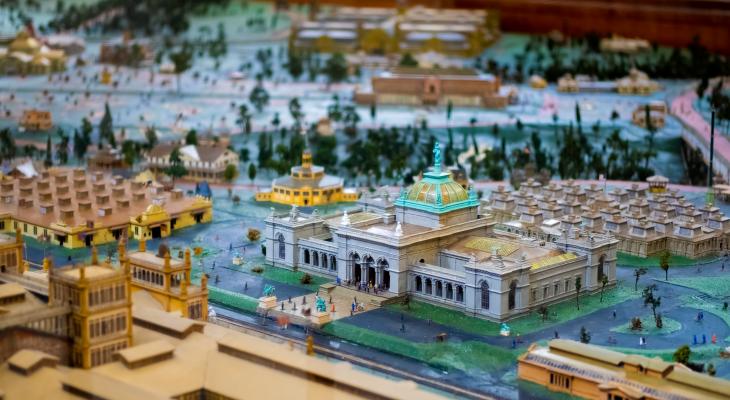 When the Please Touch Museum (PTM) closed in mid-March, we never could have imagined the journey that we would undertake as we worked towards reopening our doors. Since then, we have reviewed every aspect of our Museum's operations. We updated our cleaning methodologies, created new ticketing and admission procedures, examined every exhibit to determine how children could engage in a low-touch way and created social distancing signage and crowd control protocols.
The only variable completely out of our control has been COVID-19 and its impact on public health. This is why in August the Museum made the decision to remain closed until 2021.  As stewards of PTM's mission and our home in historic Memorial Hall, this decision was agonizing. However, we continue to believe it was right for the public health of the children, families and the Parkside neighborhood we serve. We plan to reopen in 2021, and we look forward to providing an update on our timeline for doing so in the new year. 
While many may assume that being closed has left us idle, that couldn't be further from the truth! In fact, our team has been working tirelessly behind the scenes to redefine the future PTM experience for children and families navigating a post-pandemic world. This summer, PTM coordinated and assembled 1,000 Summer Discovery Backpacks for young children in West Philadelphia's Parkside neighborhood to help them continue to build critical social and emotional skills through play. In September, we launched our "Creating the Future of Play" Campaign, which will raise $5 million for working capital as well as the establishment of The Otto & Portia Sperr Fund for Museum Learning, named after our Museum's founder.
And we have made some exciting announcements, which will make our reopening all the more exciting!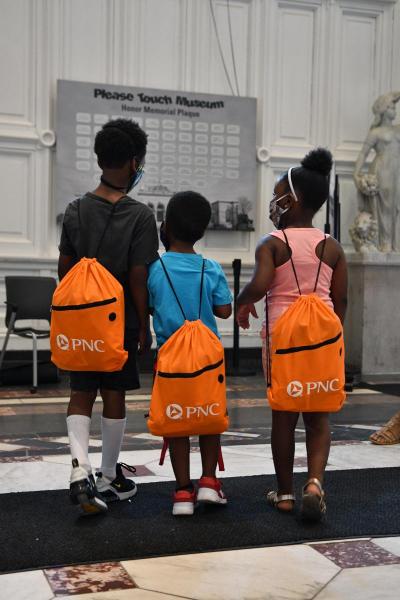 Centennial Innovations
When Please Touch Museum reopens in 2021, we also will officially open Centennial Innovations, a permanent gallery that explores how creativity and critical-thinking skills can inspire children to develop solutions to problems they see in their own world. Using the 1876 Centennial World's Fair as a historical framework, the exhibition asks children to consider, "If you could change the world…" and encourages them to explore that concept through three subsequent questions: What would you create? Who would you become? What would a new world look like?
In the turmoil and uncertainty created by COVID-19, these questions have taken on new meaning as children process the experience of extended social distancing and positively re-engage the world around them.  Additionally, these questions allow children to tap into their imagination and cultivate resiliency in considering what the future can be. With its colorful installations, multi-sensory interactives and custom illustrated mural, Centennial Innovations further builds upon PTM's strong commitment to address contemporary social issues and represent Philadelphia's culturally diverse populations.
While the City of Philadelphia's Centennial Fairgrounds Model remains the historic centerpiece, the 5,000 square foot gallery fully reimagines how to understand and celebrate the 1876 Centennial World's Fair in the context of the current world.  It honors the inventions of that time, which ultimately became part of everyday life, but more importantly, it honors those individuals whose ideas have transformed our world – from 1876 through today.  In viewing ideas and invention through the lenses of arts and culture, science, medicine, music, social justice and more, Centennial Innovations recognizes the contributions of many, including George Washington Carver, Jim Henson, Malala Yousafazi, Madam C.J. Walker and Yo-Yo Ma just to name a few. 
Support for Centennial Innovations has been provided to Please Touch Museum through an Advancement grant from The Pew Center for Arts & Heritage.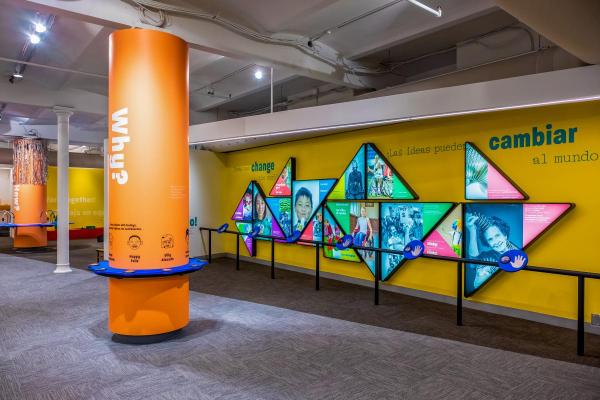 Everyone is a Maker at PTM!
Across from the new Centennial Innovations exhibition and the Creative Arts Studio on our lower level, Please Touch Museum will launch the new Albert M. Greenfield Makerspace Studio. The premise behind this new space is that everyone is a maker, and its location is intentional! Having our Makerspace Studio and Creative Arts Studio near each other will create adjacent experiences for children to explore STEAM principles (science, technology, engineering, art, and math) and provide an interconnected thematic experience to learn through play.
The Makerspace Studio's focus will be centered on how kids are creating, not what they are creating. The learning is found in the process of making, not the end product. We will encourage older siblings and caregivers to engage with their young learners so everyone takes an active role in the making process.
By dedicating space for open-ended exploration and prototyping, children and caregivers will be given the opportunity to utilize materials and tools to tinker and construct ideas, inventions, and concepts. Our goal is to create a one-of-a-kind space that empowers children to think of themselves as an inventor and, through facilitated and self-directed experiences, discover resilience in failing – and trying again!
This new permanent studio, made possible through a gift from the Albert M. Greenfield Foundation, is currently under development with construction slated to begin in late December and opening to visitors in early spring 2021.
The Market Reimagined with The GIANT Company
Generations of children have run to the lower level of Please Touch Museum to pick up their carts and shop the aisles of the popular Market exhibit. Come fall 2021, children will learn through play in this exhibit in an entirely new way.
In August, The GIANT Company announced a $1.2 million gift to the Museum, which kick-started our "Creating the Future of Play" campaign and will reimagine our beloved Market exhibit. Currently in the conceptual phase, the exhibit will promote healthy eating and the significance of food in family and cultural celebrations – key values for both The GIANT Company and PTM.
The new Market experience will integrate the most popular aspects of the current exhibit with design elements inspired by GIANT stores. The reimagined exhibit will provide enhanced programming and immersive learning opportunities for young families, addressing topics like agriculture, food insecurity and recycling.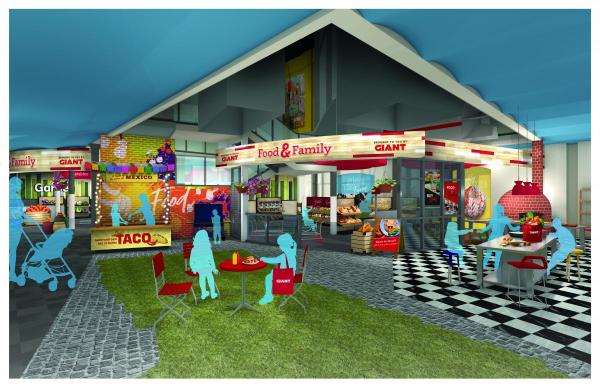 Although the pandemic has created deep uncertainty, it has also created new opportunities for us to partner and "Create the Future of Play" for the children of Philadelphia.  As a proud member of GPCA, we look forward to welcoming children, families, caregivers and all back to PTM when it is safe for us to do so. We miss you but we know we will be together again!