Primary tabs
Member Spotlight
Philadelphia Young Playwrights
Signature Image: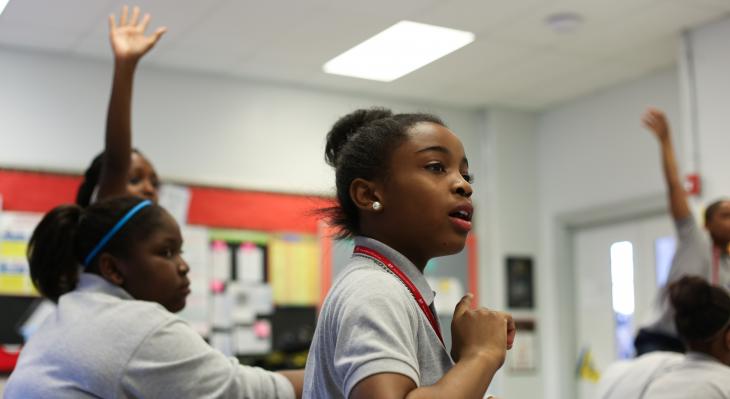 Tell us a little about your organization!
Founded in 1987, Philadelphia Young Playwrights (PYP) taps the potential of youth and inspires learning through playwriting. With a special emphasis on working with students in the School District of Philadelphia, our Core Program gives students a platform to express themselves through playwriting, which advances literacy skills, creativity, critical thinking, problem-solving, and collaborative skills. We prioritize developing students' unique voices while also building a community of peers able to listen to—and create with—each other. Students become confident of their own agency and engaged with worlds outside their own. As the only institution of its kind in the region, Philadelphia Young Playwrights is creating the next generation of theater artists, thinkers, and visionaries. The stories they create will be the great—and essential—art of the future.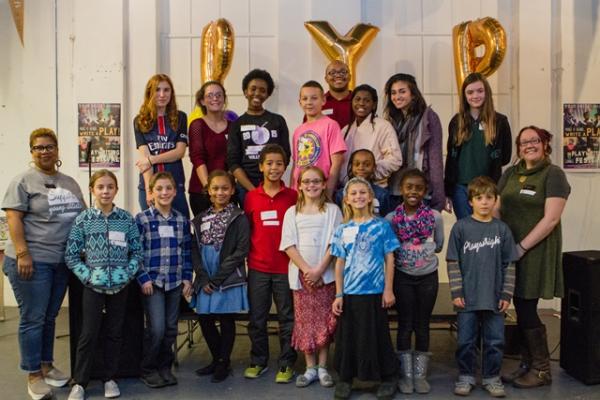 How have you managed your programs in response to the COVID 19 crisis?
The COVID-19 crisis forced us to quickly find new ways to work with students. Considering the stress and trauma that youth were experiencing, our programs would offer a safe space to learn, grow, and express themselves through the power of playwriting. Our goal was to ensure that students could still experience our programming when so much of life had been shut down. We pivoted in March 2020, creating new programming with innovative online offerings that included live virtual workshops of our current programs as well as developing PYP at Home, a portal on our website with multiple resources for students, teachers, and parents to utilize to enhance playwriting and literacy skills.
For the 2020–2021 school year, we have been delivering all of our programs virtually. As this is a new and challenging space to navigate, we prioritized professional development for our teaching artists to assist with their proficiency in using the various online platforms used by the different school districts.
We have maintained our public performance programs this year as well, including our Play Development Series—again pivoting to virtual delivery. This included professionally producing Pandemic: A Radio Play, a first-place selection in our play development program. We also presented (on Zoom) our New Voices Festival in partnership with Temple's theater department. This festival featured five plays chosen from more than 350 submissions—written by students, directed by theatre professionals, and performed by Temple undergraduate actors.
 

Tell us about your partnership with the Cultural Fund and the impact of participating in the Bloomberg Internship Program!
The Philadelphia Bloomberg Arts Internship is a Cultural Fund Program that provides summer internships for rising high school seniors attending a Philadelphia public school or public charter. Over the summer, interns spend three days a week working with an arts organization in Philadelphia and two days a week attending professional development training. PYP has been fortunate to be a host organization for the program since its 2015 inception. And in the past 3 years, PYP has also taken on the role of facilitating professional development workshops.
The impact of this program is clear, students gain hands-on experience working alongside professional arts administrators. Interns at PYP have taken on a number of different projects including supporting the annual playwriting festival, helping out teaching artists at the summer program, as well as writing social media posts and blogs. As a facilitator of professional development, PYP's programs have focused on both hard and soft skills to support students as they think about what is next after graduation. This includes teaching them how to prepare for an interview, and the importance of doing so, as well as teaching them about networking and how to do it! Additionally, we help students figure out what they want to experience after graduation in a broader sense—not just what they might study or do, but where they want to live, and what type of life they want to lead.
PYP places great value on preparing students for life beyond the classroom. Being a part of this program as a host organization and as a facilitator of programming, has been a truly rewarding experience and something we plan to continue for many years to come.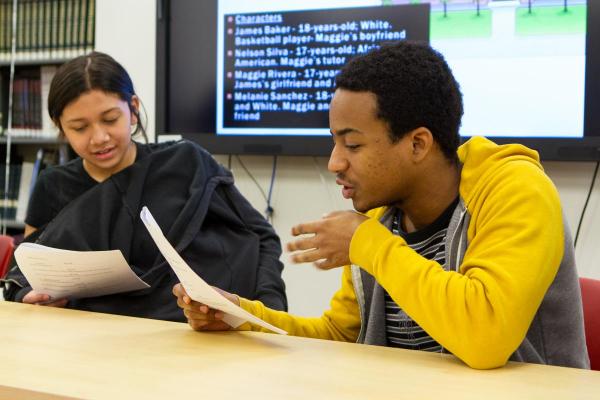 What's next for Philadelphia Young Playwrights?
It's been quite a year for everyone. We are proud to have weathered the storm and actually come out stronger than ever. When we reflect on why this is true, a singular theme arises. We are a community of creative learners. We see a problem, and we address it, instead of running away from it. We took the hand we were dealt last year—all programming being shut down in the Philadelphia School District—and we quickly pivoted to innovative solutions online.
So the question becomes, what's next?
At PYP we are taking the time to Reflect, Reset and Rejuvenate. There is no "going back to normal" for us. While we plan to be back in person with our students in the fall, we also recognize that many students flourished with our online programming. We also recognize that our staff and students have been traumatized over the past year due to the pandemic and the extreme civil unrest. We are currently doing professional development for our entire staff to help them through this trauma, which will make them more equipped to serve our students.
We are stepping into a new world—not an old one—and we plan to be thoughtful and intentional about our next steps. We are looking forward to new challenges and opportunities—and tackling them all with grace and kindness.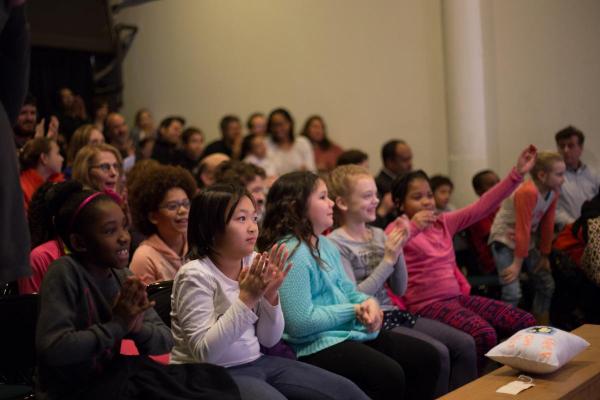 Photos by Jen Cleary and Jennifer Kerrigan