Primary tabs
Cultural Alliance Welcomes Two New Board Members, Intermaggio and Knapp
Date Posted
March 16, 2012 - 7:43am
Philadelphia, March 16th, 2012 -- The Greater Philadelphia Cultural Alliance is pleased to announce the addition of Peter Intermaggio and Glen Knapp to its Board of Directors. Both were voted in during the March 7th meeting of the Board.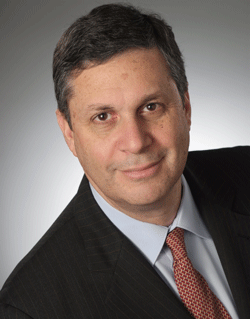 Both new members bring valuable experience to the Cultural Alliance Board. Mr. Intermaggio is the Senior Vice President for Marketing Communications for Comcast Cable and has a distinguished background in marketing and government relations. Mr. Knapp is the Executive Producing Director of Philadelphia Young Playwrights, and has more than twenty years of experience as an arts administrator and educator.
"We are really fortunate to have found two such high-caliber candidates," explained Tom Kaiden. "Having such esteemed leaders from the cultural and corporate sectors join our Board greatly benefits the Alliance and the region's cultural community."
Before joining Comcast, Peter Intermaggio served as Worldwide Managing Director at the advertising agency Ogilvy & Mather, where he led global communications initiatives for such clients as BP, Lenovo, ATT Wireless, IBM and American Express. Early in his career, Mr. Intermaggio was active in federal and state political campaigns, and served on the staff of various members of the U.S. House of Representatives.
Glen Knapp's career in theater, arts administration and education spans twenty-five years. Prior to moving to Philadelphia, Mr. Knapp was acting Executive Director and Director of External Affairs for the National Corporate Theater Fund in New York City. He was previously Director of Development and Communications at the Elaine Kaufman Cultural Center and Director of Development at the New York Theatre Workshop.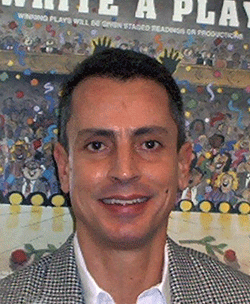 Over the years, Mr. Knapp has served as a consultant and panelist for the National Endowment for the Arts, the New York City Department of Cultural Affairs, the Alliance of Resident Theatres/New York, the Arts and Business Councils in New York and Philadelphia, and the New Jersey State Council on the Arts. He is currently a Senior Lecturer in theater management at University of the Arts and Temple University.
Mr. Intermaggio and Mr. Knapp fill two recent vacancies. One was created by the departure of Jim Undercofler, Professor in Drexel University's Arts Administration program; the other when Michael Norris, Executive Director of Art-Reach, resigned his board appointment to join the staff of the Cultural Alliance as its incoming Vice President of External Relations.
Additional changes to the Board included current board members Jennie Sikes, a partner at Montgomery, McCracken, Walker & Rhoads, being elected Board Secretary; Valerie Gay of Temple University taking on the role of Development Committee Chair; and Sean Buffington, the Chair and CEO of the University of the Arts, becoming the Strategic Planning Committee Chair.
About the Greater Philadelphia Cultural Alliance
The Cultural Alliance's mission is to lead, strengthen and give voice to a diverse cultural sector that is making Philadelphia a world-class region to live, work and play. Working with more than 400 nonprofit arts and cultural institutions located primarily in the five counties of southeastern Pennsylvania, the Alliance believes that Greater Philadelphia grows stronger and more vibrant by growing its arts and culture. The Alliance's work promotes that mission through initiatives that leverage arts and culture to inspire individuals and build community and civic engagement. These efforts include connecting cultural resources to community needs; providing direct services for nonprofit cultural organizations; leading cultural research, advocacy and policy work; and producing direct marketing programs for cultural consumers.
The Cultural Alliance's work reflects these key principles: Arts and culture is an engine for economic growth. It has the power to elevate lives. It has the power to educate. We own it, as residents of the Greater Philadelphia region, because it comes from us. It helps individuals come together and grow as a community.