Primary tabs
STAMP Announces Year 2 Launch Party in Partnership with Fun Safe Philly Summer & Office of Arts, Culture and the Creative Economy
Date Posted
August 13, 2014 - 10:15am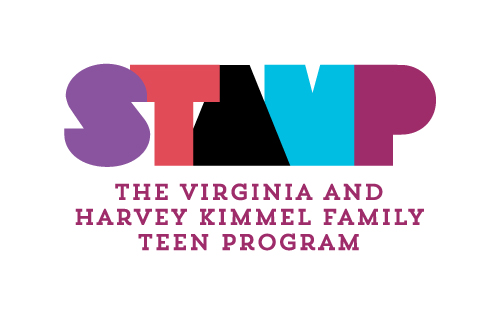 Philadelphia, PA – STAMP: The Virginia and Harvey Kimmel Family Teen Program is throwing a free dance party for Philly teens at the Philadelphia Museum of Art on Wednesday, August 20 from 5-8pm, celebrating a groundbreaking first year of the STAMP program, which provided 11,000 Philadelphia teens with a STAMP Pass that offers free admission to participating cultural and educational venues during out-of-school hours. The dance party is being co-presented by the Greater Philadelphia Cultural Alliance, the Fun Safe Philly Summer campaign, and the Mayor's Office of Arts, Culture and the Creative Economy (OACCE).
At the dance party, Mayor Michael A. Nutter and members of the STAMP Teen Council will speak. Additionally, STAMP will officially introduce exciting new components for Year 2 of the program, including new participating museums and a STAMP Bucks loyalty program, where teens can earn points redeemable for prizes each time they use their STAMP Pass.
"I believe that Philadelphia's young people should have access to enriching and exciting activities all year long, whether it is a pop-up event sponsored by Fun Safe Philly Summer or a cultural excursion at a participating STAMP museum. I'm looking forward to kicking off a second year of the Greater Philadelphia Cultural Alliance's successful STAMP program at the dance party and launch event next week," said Mayor Nutter. "I want to commend the Greater Philadelphia Cultural Alliance for their commitment to growing the cultural and educational experiences of our young people and I want to thank Fun Safe Philly Summer and the Office of Arts, Cultural and the Creative Economy for supporting the STAMP launch event."
The party will be held in the Great Stair Hall at the Philadelphia Museum of Art, and will include a live DJ set by DJ Marcus Soto, free food and drinks, a photo booth, and interactive activities from STAMP museums, including the three new museums which will accept the STAMP Pass starting on September 1 (The Franklin Institute, Academy of Natural Sciences of Drexel University, and the Philadelphia History Museum). See below for a full list of participating STAMP museums and cultural institutions. Teens can RSVP for this free event at http://phillystamppass.org/rsvp-stamp-party/.
"As the new Chief Cultural Officer at the City's Office of Arts, Culture and the Creative Economy, I am thrilled to have the opportunity to engage and educate our young people in the rich diversity of Philadelphia's arts and culture," says OACCE Chief Helen Haynes. "I'm so pleased to partner with the Greater Philadelphia Cultural Alliance and Fun Safe Philly Summer in the celebration of this wonderful free program that provides the city's young people with access to the vibrant cultural institutions that Philadelphia is known for." 
Teens who are new to the STAMP program can sign up for a STAMP Pass for Year 2 at the August 20 party; any teen who enrolled in Year 1 and is still eligible for the program will be automatically mailed a new pass for Year 2 in September, and may continue to use their Year 1 pass until they receive their new pass in the mail.
The Philadelphia Museum of Art will remain open to the public during the dance party for Pay-What-You-Wish Wednesdays and ArtSplash, with programming for all ages throughout the museum. 
Participating STAMP museums and cultural institutions:
African American Museum in Philadelphia 
Academy of Natural Sciences of Drexel University
Barnes Foundation 
Eastern State Penitentiary 
Fabric Workshop and Museum
The Franklin Institute 
Institute of Contemporary Art Philadelphia Museum of Art
Mutter Museum
National Constitution Center
National Museum of American Jewish History
Penn Museum
Pennsylvania Academy of the Fine Arts
Philadelphia History Museum
Philadelphia Zoo
STAMP is generously underwritten by Virginia and Harvey Kimmel and by grants from the Hess Foundation, John S. and James L. Knight Foundation, National Endowment for the Arts, The Philadelphia Foundation's Fund for Children, Wells Fargo, and Wyncote Foundation.
ABOUT THE GREATER PHILADELPHIA CULTURAL ALLIANCE
Established in 1972, the Greater Philadelphia Cultural Alliance is the region's leading arts and cultural advocacy, research and marketing organization. Our mission is to "lead, strengthen and give voice to a diverse cultural sector that is making Philadelphia a world-class region to live, work, and play." Our membership includes over 400 organizations ranging from museums and dance companies to community art centers, historic sites, music ensembles and zoos. Our members, as well as the cultural community as a whole, count on the Alliance for signature research reports on the health and growth of the sector; grantmaking in partnership with the Pennsylvania Council on the arts; robust professional development and membership services; marketing and audience development through our signature consumer marketing programs, Phillyfunguide.com and Funsavers; and leadership in policy and community engagement through our GroundSwell advocacy initiative and STAMP teen program. For more information on the Cultural Alliance, please visit www.philaculture.org.
ABOUT STAMP 
Students who enroll in STAMP: The Virginia and Harvey Kimmel Family Teen Program receive the STAMP Pass, a card that they can present to get free out-of-school-time admission to some of the city's top museums and cultural venues. The STAMP Pass is available at no charge to teens ages 14 to 19 who live in the city of Philadelphia. For more information, visit www.phillystamppass.org.