Primary tabs
Teens Flock to Museums for STAMP on the Parkway Scavenger Hunt and Dance Party with Chill Moody
Date Posted
May 6, 2015 - 11:44am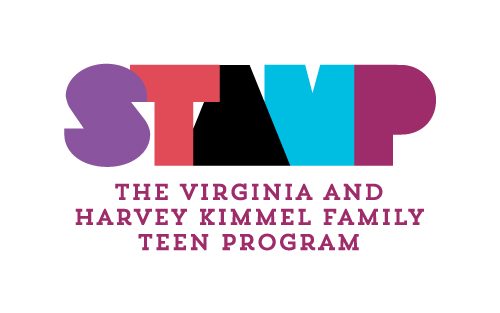 Philadelphia, PA
– The Greater Philadelphia Cultural Alliance's STAMP (Students at Museums in Philly) program is planning a blockbuster event for Philadelphia teens, STAMP on the Parkway, on Thursday, May 28, 2015, from 3–7 pm. Hundreds of teens will embark on a free scavenger hunt taking them up and down the Benjamin Franklin Parkway through five different museums, and ending with a free dance party at The Barnes Foundation hosted by West Philadelphia hip-hop artist Chill Moody.
Members of the press are invited to join the STAMP Teen Council for an Audio Tour press preview event at 4 pm on Wednesday, May 20 at The Barnes Foundation, 2025 Benjamin Franklin Parkway. Meet members of the Teen Council who helped develop and record the tours as they walk through the Barnes Foundation discussing their process of writing and recording the tours. Each STAMP Audio Tour includes insider tips, such as information on The Academy of Natural Science's use of 3D printing to recreate fossils (narrated by Asia Kaiser, age 17); and an explanation of how the lack of wall labels on artwork at The Barnes Foundation was a purposeful choice by Dr. Albert C. Barnes, so that visitors could make up their own minds about the art, not just read about it (narrated by Asef Khurshan, age 17).
"This is the largest STAMP event we've ever planned, but once the program reached over 16,000 teens enrolled, we knew we needed to start thinking bigger," said Maud Lyon, President of the Cultural Alliance. "With an evening on the Parkway dedicated just for them, Philly teens will be able to use their STAMP Pass at five museums in just one night, and see just how easy it is to get out with their peers and access all of the incredible arts and culture Philadelphia has to offer."
"It was really fun writing and recording these tours for STAMP," said Amani Bey, a senior at Science Leadership Academy and STAMP Teen Council member. "STAMP makes it easy and free for Philadelphia kids to visit museums, but we're not always sure what to do when we're there. With these new audio guides, teens will be able to get a more detailed perspective on the artwork and exhibits from people their own age. It's cool that now there will be something at every museum that's just for them."
Details for STAMP on the Parkway, May 28
The free STAMP on the Parkway event on May 28 will kick off with a presentation of the new STAMP Audio Tours by the STAMP Teen Council and a special announcement about teen summer internships at cultural institutions from Mayor Michael Nutter, beginning at 3 pm at the Academy of Natural Sciences of Drexel University, 1900 Benjamin Franklin Parkway. STAMP Audio Tours are powered by CultureSpots, an online DIY platform for mobile audio tours. These unique tours were created for and by teens as an exciting new tool for engagement with STAMP museums. 
Teens will have the opportunity to try the new STAMP Audio Tours during the Parkway scavenger hunt from 3:30-5:30 pm. Stops include the Dinosaur Hall exhibit at the Academy of Natural Sciences of Drexel University; the Modern and Contemporary Art and Japanese Tea House exhibits at the Philadelphia Museum of Art; Al Capone's Cell at Eastern State Penitentiary; Joel N. Bloom Observatory at The Franklin Institute; and the Collection Gallery at The Barnes Foundation. Teens who successfully complete all tours on the STAMP on the Parkway scavenger hunt will be entered to win a grand prize, as well as additional prizes from STAMP museums throughout the night. Even after the event, teens will be able to access the audio tours at any time by visiting spts.us/stamp, where additional tours will be added later this summer. 
At 5:30 pm on May 28, STAMP teens will end their scavenger hunt at The Barnes Foundation, where they can have a bite to eat, win additional prizes, and enjoy a dance party hosted by West Philadelphia-based hip-hop artist Chill Moody. Chill Moody, who has performed at City Hall, the Theatre of Living Arts, the 5th Annual Roots Picnic and headlined the "Questlove Stage" at the Wawa Welcome to America Festival, will perform a 20-minute set in the Annenberg Court at The Barnes Foundation starting at 6 pm, followed by music from DJ Ricochet the rest of the evening.
Thanks to a media partnership with 900AM WURD, there will also be a live radio broadcast from STAMP on the Parkway on May 28 from 4-7pm.
Registration for this event is free at
http://phillystamppass.org/parkway
. While RSVP is not required, teens who register in advance will be entered to win an additional special prize during the dance party.
To make transportation to museums more accessible for STAMP teens, for the second consecutive year Independence Visitor Center Corporation (IVCC) and the Philly PHLASH Downtown Loop are proud to partner with STAMP to provide free rides to participating students during the 2015 Philly PHLASH season. The PHLASH stops near must-see attractions throughout Center City, including STAMP museums such as the National Museum of American Jewish History, Eastern State Penitentiary, Philadelphia Museum of Art, and the Philadelphia Zoo. Philly PHLASH will also provide a dedicated bus exclusively for STAMP on the Parkway attendees on May 28, in order to shuttle teens between museums on their scavenger hunt activities. Find PHLASH on-the-go with live updates at RidePhillyPHLASH.com, and visit phillystamppass.org/phlash for more information on PHLASH schedules and this partnership. 
And thanks to the generous support of the School District of Philadelphia and SEPTA, public school students that attend STAMP on the Parkway will have their student transpasses extended until 8pm. Stickers to extend the transpass will be handed out at the after-party at The Barnes Foundation starting at 5:30pm.
For more information about STAMP on the Parkway or the STAMP Audio Tours, please contact Alison Zeidman at
alisonz@philaculture.org
or 215-805-5737. 
ABOUT STAMP
STAMP is a community engagement initiative from the Greater Philadelphia Cultural Alliance, and the STAMP Pass is available at no charge to teens ages 14-19 who live in the City of Philadelphia. Teens who are new to the program can sign up for a STAMP Pass at
www.phillySTAMPpass.org. 
Participating STAMP museums and cultural institutions:
African American Museum in Philadelphia
Academy of Natural Sciences of Drexel University
Barnes Foundation
Eastern State Penitentiary
Fabric Workshop and Museum
The Franklin Institute
Institute of Contemporary Art
Mutter Museum
National Constitution Center
National Museum of American Jewish History
Penn Museum
Pennsylvania Academy of the Fine Arts
Philadelphia History Museum
Philadelphia Museum of Art
Philadelphia Zoo
The  STAMP Audio Tours are made possible by a generous grant from the 25th Century Foundation. Support for STAMP on the Parkway is provided by the Victory Foundation and Lomax Family Foundation. STAMP is made possible by a leadership gift from Virginia and Harvey Kimmel. Additional support is provided by the Hess Foundation, John S. and James L. Knight Foundation, Lomax Family Foundation, The Philadelphia Foundation, Victory Foundation, Wells Fargo and Wyncote Foundation.
ABOUT THE GREATER PHILADELPHIA CULTURAL ALLIANCE
Established in 1972, the Greater Philadelphia Cultural Alliance is the region's leading arts and cultural advocacy, research and marketing organization. Our mission is to "lead, strengthen and give voice to a diverse cultural sector that is making Philadelphia a world-class region to live, work, and play."  Our membership includes over 400 organizations ranging from museums and dance companies to community art centers, historic sites, music ensembles and zoos. Our members, as well as the cultural community as a whole, count on the Alliance for signature research reports on the health and growth of the sector; grantmaking in partnership with the Pennsylvania Council on the arts; robust professional development and membership services; marketing and audience development through our signature consumer marketing programs, Phillyfunguide.com and Funsavers; and leadership in policy and community engagement through our GroundSwell advocacy initiative and STAMP teen program. For more information on the Cultural Alliance, please visit
www.philaculture.org
.