Primary tabs
Greater Philadelphia Cultural Alliance Launches Agenda Initiative
Date Posted
March 7, 2017 - 11:11am
Integrated Arts Curriculum Shown to Boost Outcomes of Quality Early Childhood Education  
PHILADELPHIA – March 8, 2017 – The Greater Philadelphia Cultural Alliance Agenda Initiative is a new program highlighting the impact of arts and culture on various civic issues. The inaugural Agenda issue brief, called Agenda: Pre-K, will focus on the benefits of art integration in early childhood education, a topic especially important as the City of Philadelphia expands quality Pre-K through funding from the Philadelphia Beverage Tax. The Agenda Initiative has two parts – a report summarizing findings related to a particular issue and an awards program honoring excellence in the field focus for the current year.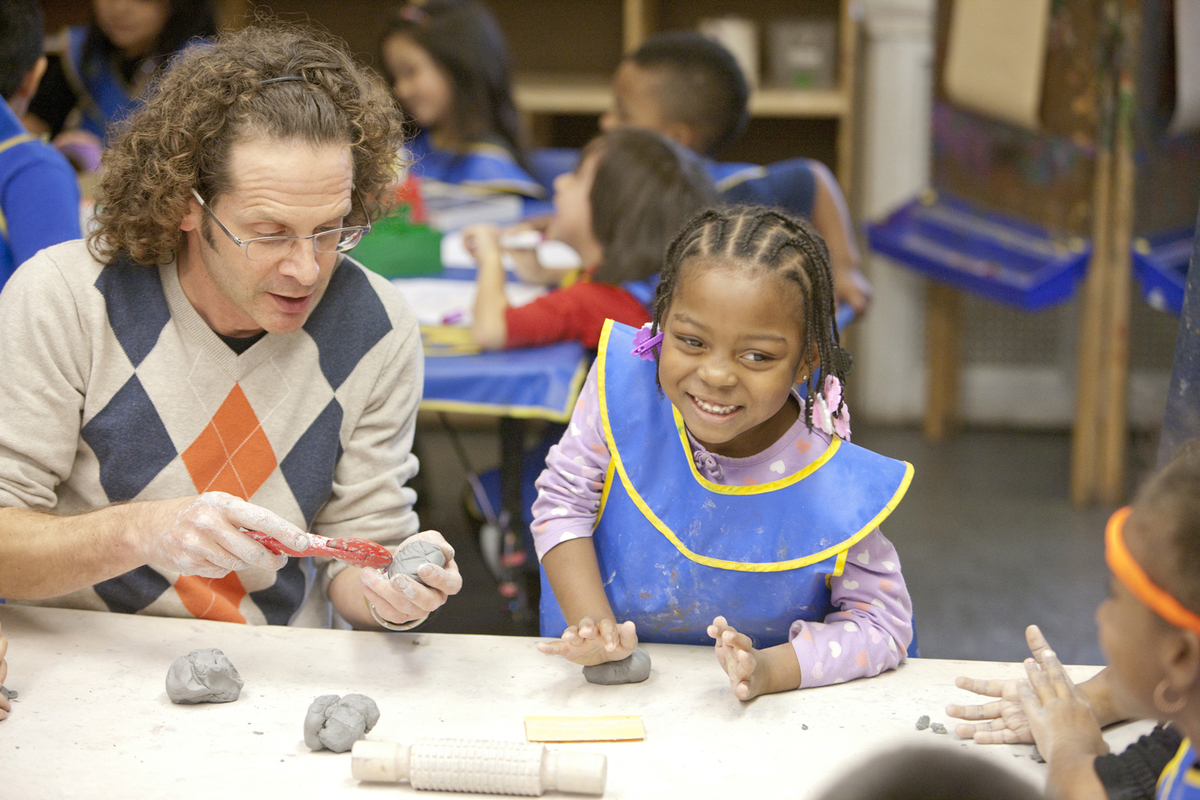 The Cultural Alliance today released a new report highlighting the beneficial impact of integrated arts curriculum as part of quality early childhood education programs. The new report, Agenda: Pre-K, summarizes findings showing that integrating arts education within Pre-Kindergarten classrooms has been proven to lower stress levels of students, boost vocabulary, and increase STEM (Science, Technology, Engineering, and Math) skills such as number concepts and addition and subtraction. To view a complete copy of the report or to download images, visit the Cultural Alliance Press Room here: bit.ly/CAPressRoom.
"The Greater Philadelphia Cultural Alliance has been really proud to learn that arts education can have an impact on the youngest students in our community," said Maud Lyon, Greater Philadelphia Cultural Alliance President. "We are pleased to be launching the new Agenda Initiative so that we can advocate for the importance of arts and culture across issues that affect our citizens every day."  
"Agenda: Pre-K demonstrates why early childhood education, including access to the arts, is so critical for our children's futures," said Philadelphia Mayor Jim Kenney. "Philadelphia is committed to providing educational access for our students at a young age, and this study supports that access to quality programs and initiatives can make a huge difference in our community."  
The Cultural Alliance also announced, in partnership with Public Citizens for Children and Youth, that it will provide cash awards to cultural organizations and Pre-K providers with exemplary arts programs for children between birth and age five. Winners of the new Agenda Impact of Arts & Culture Excellence Awards will be announced in September 2017. For more information and to see if an organization can apply, visit www.philaculture.org/prekartsawards.
The new Agenda: Pre-K report highlights recent programs that have leveraged arts education:
Philadelphia's Settlement Music School and its Kaleidoscope Preschool Arts Enrichment Program for Head Start-qualifying families integrates daily music, dance, and visual arts education into each day's classes.
Mi Casita practices project-based learning and integrates multimodal art education seamlessly into its Pre-K curriculum. A recent project shifted the focus from teaching art to developing artists, building literacy skills, studying music, and exploring the culinary arts in the process.
Head Start schools William D. Kelley Elementary in Strawberry Mansion and Porter's Day Care in Logan (part of the Delaware Wolf Trap program), engage Pre-K students through arts-integrated curriculum taught by both teachers and teaching artists-in-residency. The goal of every Wolf Trap classroom is developing STEM skills and expanding vocabulary necessary for success in elementary school.
These programs and others have documented the strong impact integrated arts education can have on young children:
In a major study published in 2016 by Dr. Eleanor Brown of West Chester University, Kaleidoscope students were found to have decreased levels of cortisol, the chemical that spikes when a child is exposed to toxic stress – following their music, dance, and visual arts classes. In combatting high cortisol levels and improving children's abilities to regulate their stress baseline, the arts-integrated programming at Kaleidoscope proves that the arts positively impact physical health in the Pre-K years and beyond. From the earliest ages, children learn through movement, sound, and color.
After one year in a Wolf Trap arts-integrated classroom, students gained the equivalent of 1.2 additional months of math knowledge. After two years, students gained an additional 1.7 months of math knowledge.  
"What and how we learn as young children extends through elementary school and into adulthood, affecting even health and socioeconomic status," said Anne Marie Rhoades, Cultural Alliance's Director of Policy and Community Engagement. "As policymakers focus on expanding quality Pre-K, it is increasingly apparent – through both academic study and experience in the field – that arts integration in Pre-K is key to its success."
Agenda: Pre-K is the first in a series of new advocacy tools that outline the impact of arts and culture not only on the economy but on the issues that most affect our daily lives: education, wellness, social justice, and more. The Agenda series highlights existing research and resources that demonstrate the relevance and impact of arts and culture in Greater Philadelphia, throughout the Commonwealth and across the country. For more information please visit www.philaculture.org. 
The lead sponsors of Agenda: Pre-K are PECO and PNC Grow Up Great. Additional support has been provided by the CHG Charitable Trust and the Lida Foundation.   
About the Greater Philadelphia Cultural Alliance
Established in 1972, the Greater Philadelphia Cultural Alliance is the region's leading arts and cultural advocacy, research and marketing organization. Our mission is to "lead, strengthen and amplify the voices of a cultural community that ignites creativity, inspires people and is essential for a healthy region." Our membership includes over 400 organizations ranging from museums and dance companies to community art centers, historic sites, music ensembles and zoos. Our members, as well as the cultural community as a whole, count on the Alliance for signature research reports on the health and growth of the sector; grantmaking in partnership with the Pennsylvania Council on the Arts; robust professional development and membership services; marketing and audience development through our signature consumer marketing programs, Phillyfunguide.com and Funsavers; and STAMP teen program.
For more information on the Cultural Alliance, please visit www.philaculture.org.
###
Photo courtesy of Settlement Music School
To view a complete copy of the Agenda Pre-K report or to download images, visit the Cultural Alliance Press Room here: bit.ly/CAPressRoom.