Primary tabs
Cultural Sector Survey Reveals Early Signs of Optimism Amid Challenges
Date Posted
April 9, 2010 - 5:28am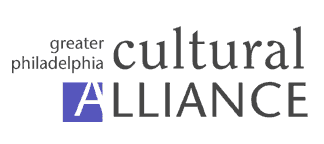 April 9, 2010
John McInerney
Greater Philadelphia Cultural Alliance
johnm@philaculture.org; 215-399-3515
Philadelphia, PA – The region's cultural sector is by no means out of the woods, but there are some initial signs of optimism following the country's most severe recession since the 1930's. 
In its most recent TempCheck survey, the Greater Philadelphia Cultural Alliance found that cultural organizations are showing remarkable resilience in producing more art with less money.  Similarly, Philadelphians are rallying to the cause of their favorite cultural organizations and helping with their attendance and contributions to make up for a shortfall in government, corporate and foundation support.
"There is an incredible will to make and enjoy art in this region," said Tom Kaiden, Acting Executive Director of the Cultural Alliance.  "Creativity is a vital part of who we are as Philadelphians, and it's central to how we grow our economy, our communities and ourselves."
In the current environment, cultural organizations are maintaining a delicate balance of community service and financial survival. The mission to serve increasing public demand, while maintaining access and affordability is harder than ever to achieve.  Yet, organizations are demonstrating their commitment to the public by continuing - and in some cases even increasing – affordable, high-quality cultural programs.
According to African American Museum CEO, Romona Riscoe Benson, "In the face of severe six-figure cutbacks in government support, we remain committed to keeping our doors open and ensuring that our community has access to world-class programming such as Audacious Freedom.  And given the 22% increase in attendance since the exhibit's opening, we know we're doing the right thing."
Key findings of the latest TempCheck survey include:
Creating More with Less
•    Two-thirds of cultural organizations have produced programs with lower budgets
•    To meet public demand, 43% have actually increased or expect to increase programming
•    45% of cultural organizations have collaborated or expect to collaborate in the next six months (up from 36% in October)
Individual patrons continue to lead the way
•    Single ticket sales are growing for 37% of cultural organizations (up from 27% in October)
•    More than three quarters (75%) report stable or increased Individual giving.  
Confidence is Improving
•    32% of cultural leaders say things will get better (up from 21% in October).  Only 11% say things will get worse (down from 29% in October)
•    Only 8% expect further staffing reductions in the next six months
The bleeding of investment losses is being staunched.
•    The percentage of cultural organizations reporting investment losses has moderated from 34% six months ago to 25% today
Finances Remain Fragile
•    Nearly half (49%) of surveyed organizations report shrinking government support
•    One-third (36%) report declines in Corporate support.
•    Almost one third (30%) report declines in foundation support, while only 19% reported growth.
•    Inadequate capitalization remains a risk. Almost two-thirds have reserves of 3 months or less.
These results reflect the experience of over 120 organizations representing a wide range of budget sizes and disciplines who responded to a questionnaire assessing the effects of the economy on their fundraising, programming, and other activities. The Cultural Alliance fields TempCheck every six months to measure shifts over time. The survey will next be administered in October 2010.
The public can learn more about the Cultural Alliance's research and advocacy efforts by signing up to receive advocacy alerts from the Cultural Alliance's Online Action Center at www.philaculture.org
For more information about the results, please contact John McInerney, Vice President of Marketing and Communications, at 215-399-3515 or johnm@philaculture.org.
The Greater Philadelphia Cultural Alliance is a leadership organization of over 375 nonprofit arts and cultural institutions located primarily in the five counties of southeastern Pennsylvania.  Its mission is to make Greater Philadelphia one of the foremost creative regions of the world.