Primary tabs
COVID-19 Economic Impact Survey
Date Posted
December 15, 2020 - 9:20am
Categories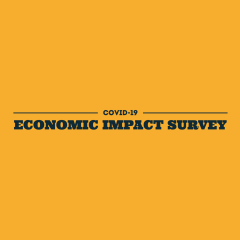 Download the COVID-19 Economic Impact Report PDF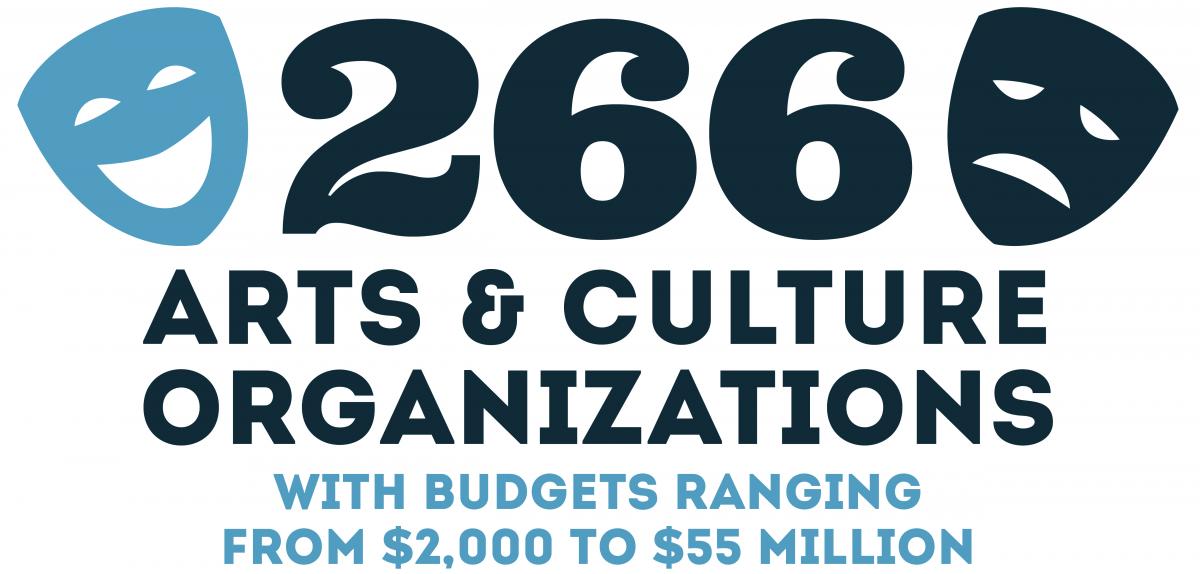 266 arts and culture organizations participated in our COVID-19 Economic Impact Survey, with responses collected between October 1 and November 13, 2020. Participating organizations covered the 5-county Philadelphia region, representing every artistic discipline, with budget sizes ranging from $2,000 to $55 million.
We asked organizations about the financial impacts of COVID-19, how they have adapted their programming and their most pressing needs.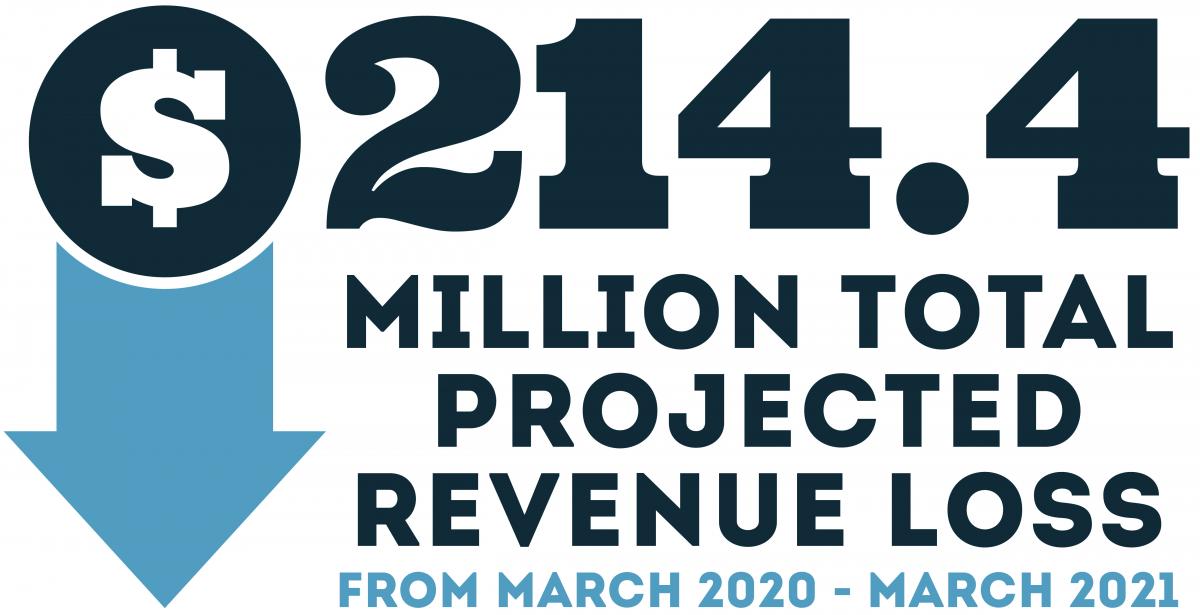 The most staggering data we received was the scope of revenue loss across the sector. From March - September 2020 surveyed organizations lost a combined $130.7 million in revenue. When asked about their projected revenue losses for the next six months, organizations estimated a combined revenue loss of $83.7 million from October 2020 - March 2021. If you total the actual and projected losses, that results in a projected $214.4 million loss for a one-year period of March 2020 - March 2021. This represents a 34% loss of revenue for the sector.

It is important to note that this survey was conducted prior to November 17 when the City of Philadelphia announced its "Safer at Home" restrictions that closed museums, libraries and other cultural attractions. Therefore, the projected loss numbers are likely underestimated.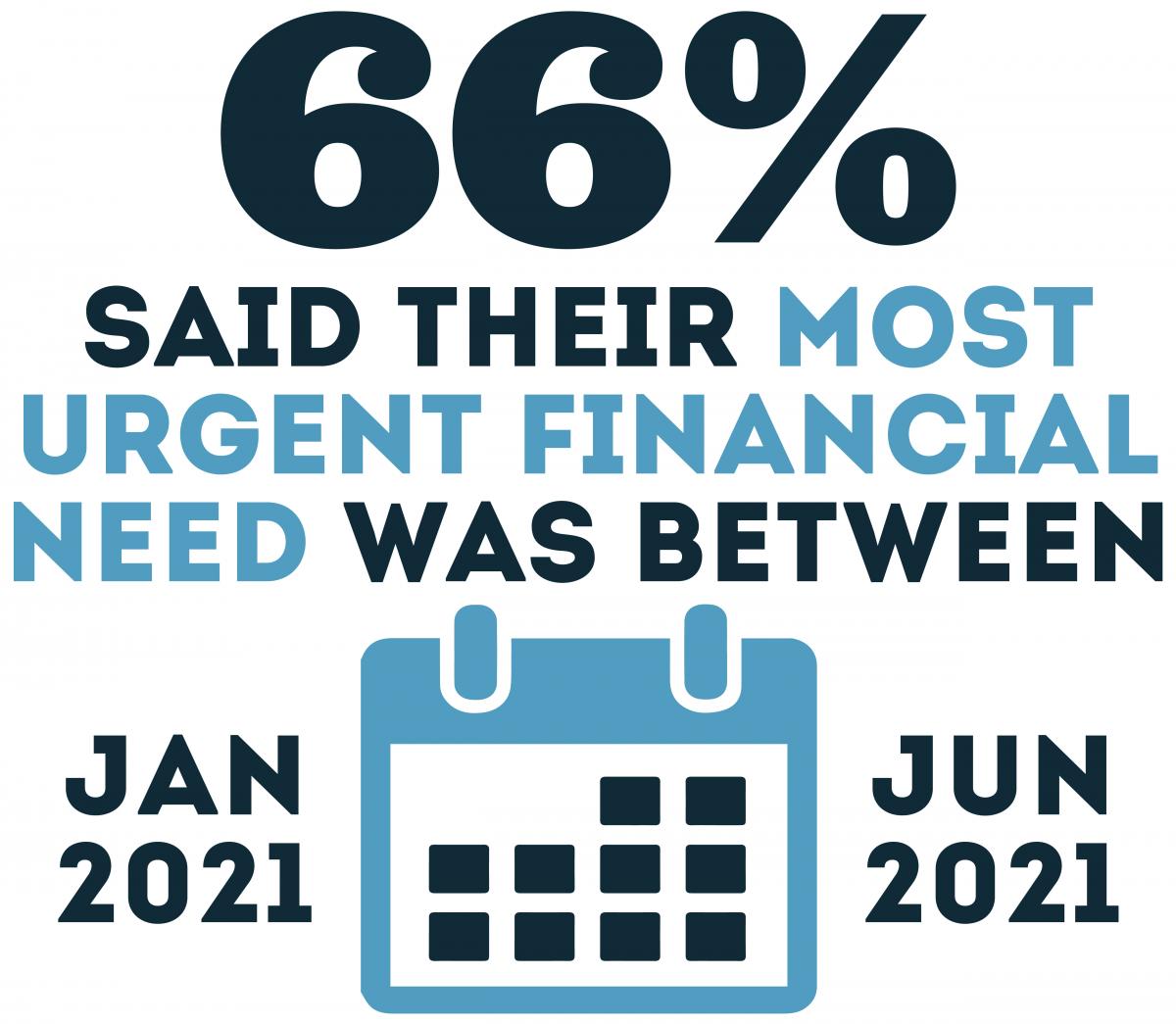 When asked when they anticipated their most urgent financial need, 66% answered between January and June 2021. 42% said their most urgent time for financial need would be between January and March 2021.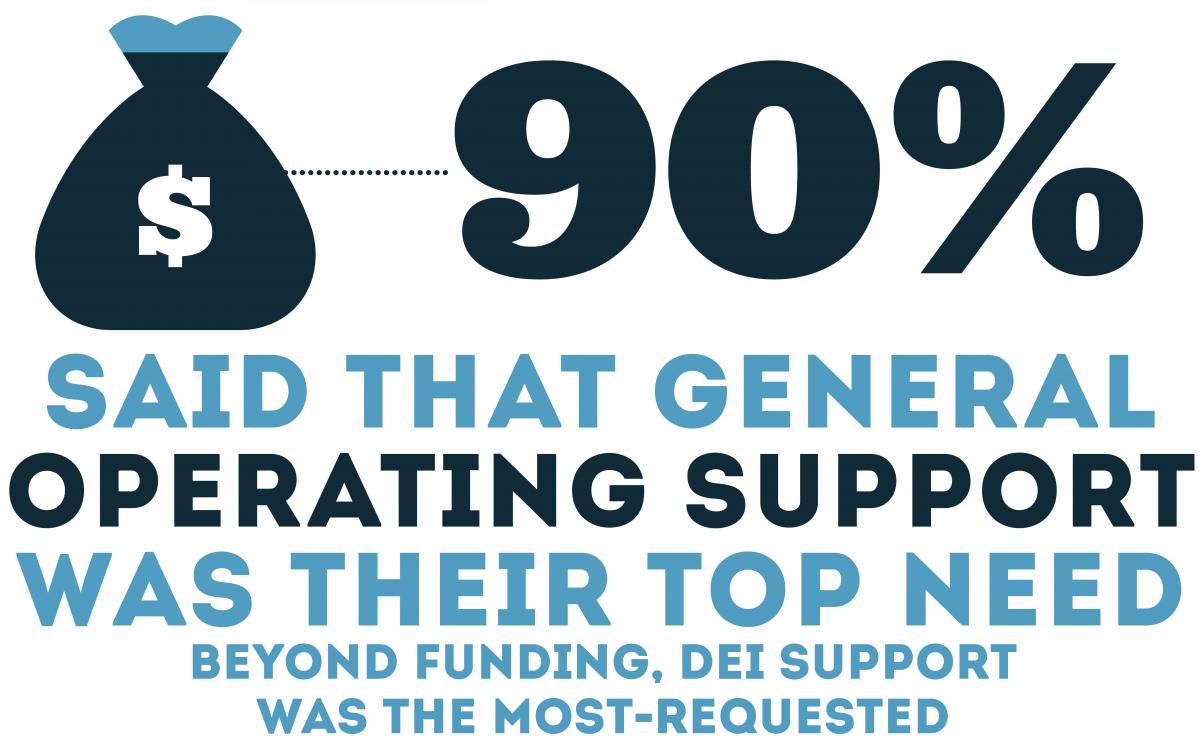 Participants identified their top most pressing needs in the following way:
General Operating Support (90%)
Fundraising (44%)
Staffing (35%)
Project Support (35%)
Technology (25%)
The most common request for support beyond funding was Diversity, Equity and Inclusion (DEI) training and support, followed by technology equipment and digital support.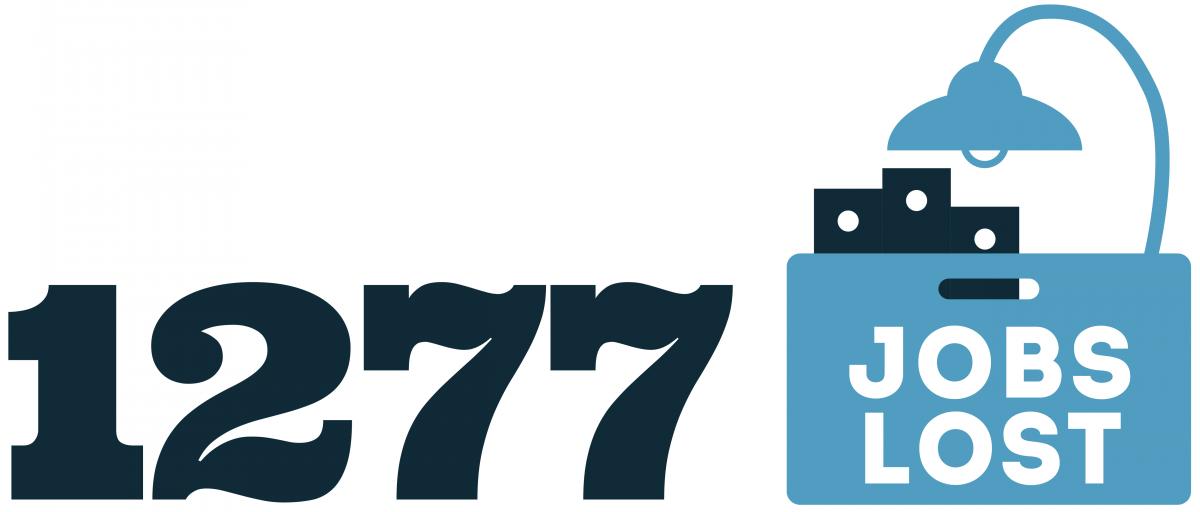 The effects of the pandemic have perhaps been felt most by arts and culture workers. If we combine the number of currently furloughed (462) and laid-off employees (815), that is a total loss of 1,277 jobs.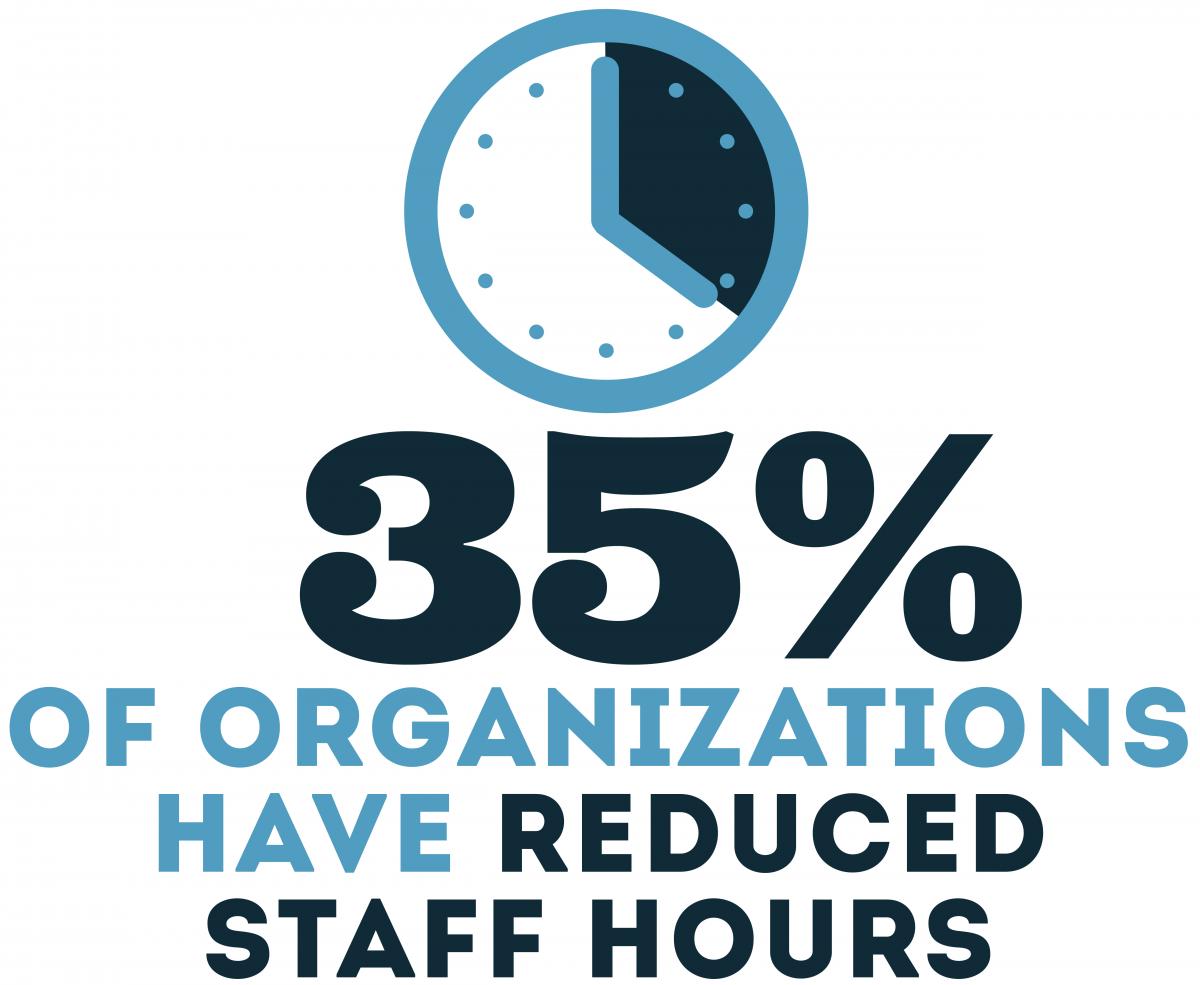 Aside from furloughs and layoffs, 35% of organizations reported reducing staff hours, and 73% reduced the amount of work they do with independent contractors -- further reducing employment opportunities for arts and culture professionals in the region. Many have also cut staff benefits including healthcare, retirement and professional development.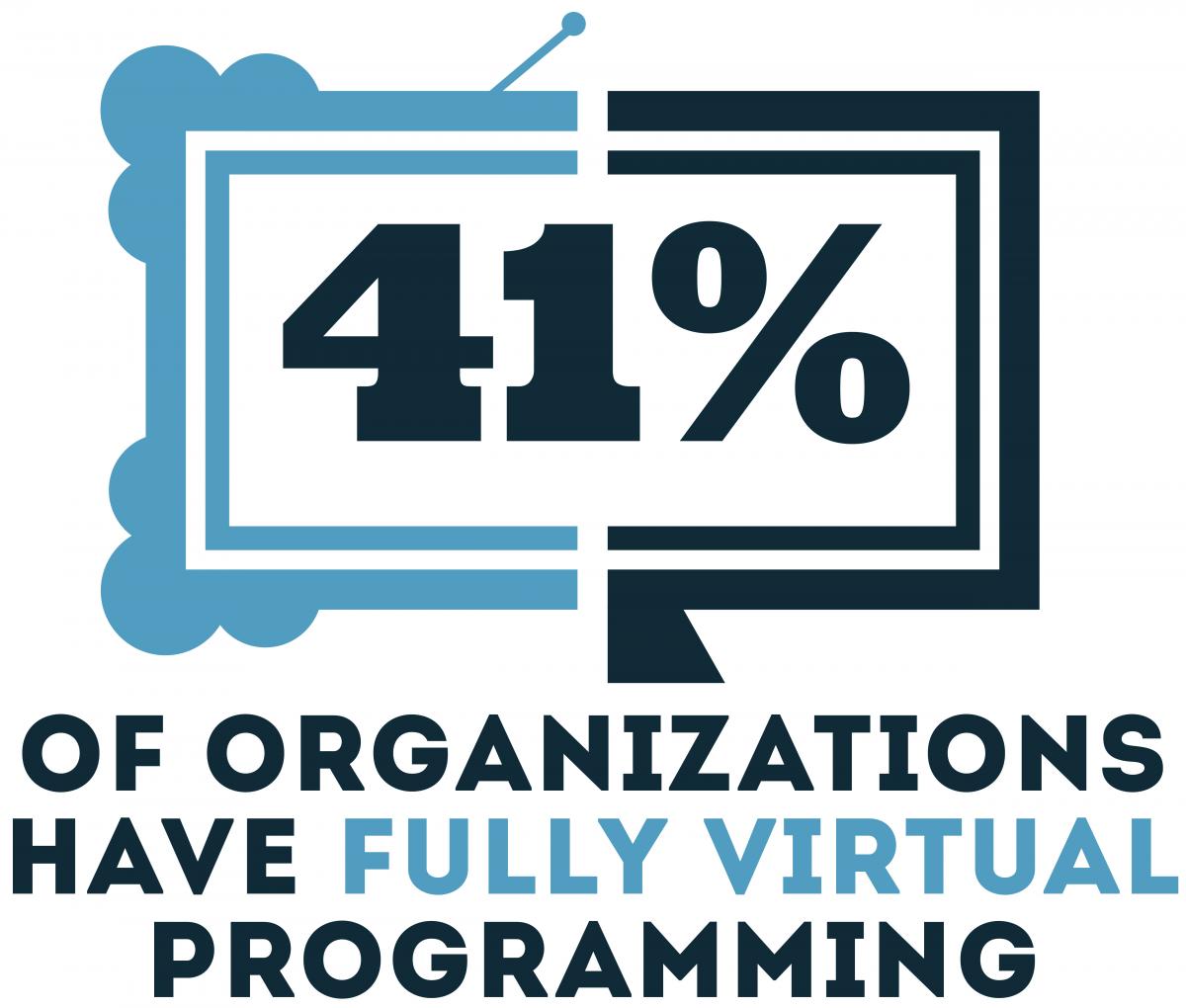 Arts and culture organizations are adapting to the limitations on in-person gatherings in incredibly innovative ways. 41% of survey participants reported that their programming is fully virtual. However, many voiced concerns about staff capacity, digital infrastructure and screen fatigue.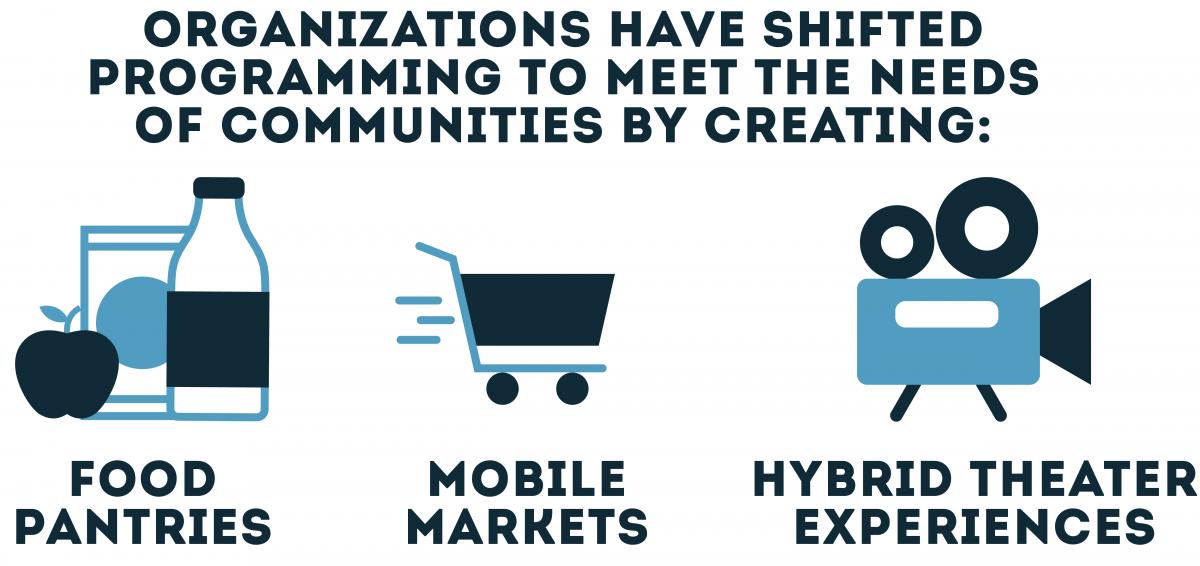 Organizations of all types and sizes have shifted their programs to meet the needs of the communities they serve. They have created mobile markets and food pantries, developed hybrid theater models and embraced their outdoor spaces. Cultural organizations are rising to the challenge of this crisis and believe they can emerge stronger on the other side. But they can't do that alone.
---
What we see from this data is dire. Cultural organizations in the region are facing unimaginable challenges, not the least of which is a collective loss of $214 million dollars. But we also see hope. Hope that manifests itself in the evolution of art. We have seen these groups pivot to become the beacon of hope in their communities. They are connecting us to education, food, healing and more when it most seems out of reach. We expect to emerge as an innovative, resilient and vibrant arts community. As we always do. 
But this cannot happen in a vacuum. The following are recommendations for ways to support arts and culture in the Philadelphia region in the short-term (3-6 months) and post-pandemic recovery.
Findings
Recommendations

Economic situation is dire
Sector is losing vital workforce members
Arts & culture organizations have adapted to support their community

Immediate, unrestricted financial relief
Technology assistance for nonprofits and communities
DEI and anti-racism training and funding 
Workforce development and retention
For questions about the COVID-19 Economic Impact Survey, or to request a presentation for your staff and/or board, please contact Kristen Vinh at kristenv@philaculture.org.