Primary tabs
Cost Savings and Health Insurance
By leveraging the collective purchasing power of our members, the Cultural Alliance has been able to negotiate an array of costing saving benefits. From our discounted payroll services and office supplies to access to the top health insurance brokers and employee benefit experts, the Cultural Alliance is committed to helping our members thrive in today's competitive operating environment.
Learn more about our Health Insurance and Employee Benefits program at philaculture.org/member/benefits/savings/health-insurance-employee-benefits. If you would like more information on any of the mentioned benefits, feel free to email us at membership@philaculture.org or call (215) 557-7811 and select option 5.
---
Costing Savings Programs
Drexel University- Online Continuing Education Discount Tuition Programs              
Office Basics - Discount Office Supplies           
Payroll Service Solutions - Discount Payroll Services
Mediacopy - Discounted printing services
DonorSearch - Fundraising Capacity Solutions
You can use the above links to view the benefit descriptions on this page.
---
Online Continuing Education with Drexel University - Discount Tuition Programs
Founded in 1891 in Philadelphia, Drexel University is a top-ranked, private university recognized as a burgeoning center of innovative academic excellence and a premier example of the transformative power of a modern urban university.
Consistently ranked amongst the world's best universities and a top-10 "Up-and-Coming" institution, Drexel's online programs are known for eschewing the limits of online education.
Drexel partners with over 2,500 corporations and organizations to offer ambitious professionals online degrees catered to their career goals and industry needs.
Cultural Alliance members are now eligible for up to a 40% tuition discount toward a Drexel education earned online.
By implementing experiential learning like simulation labs, virtual and 3D exercises, study abroad opportunities, on-campus residences, Drexel offers online students an extraordinary education in a flexible and interactive format. Drexel University's online professionals are ambitious and imaginative leaders dedicated to advancing their careers and professions.
Visit https://online.drexel.edu/philaculture to learn more about your partnership benefits and the educational opportunities available to you at Drexel University Online.
---
Office Basics - Business Solutions Delivered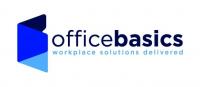 Cultural Alliance members are entitled to the special reduced pricing on every item in Office Basics' already discounted catalog of over 5,800 most commonly ordered items.  Members are also entitled to 30% off the list price of less commonly ordered items in the Office Basics master catalog. There is no minimum order and Office Basics offers free next day delivery anywhere in Southeastern Pennsylvania. To browse available items online, visit www.officebasics.com. Learn more at philaculture.org/member-benefit-office-basics-supply-purchasing-program.
Payroll Service Solutions

The Cultural Alliance has partnered with Payroll Service Solutions to offer a 10% discount on already competitively priced payroll processing for Cultural Alliance members.  The firm is locally based and understands the need of the nonprofit sector.  Payroll Service Solutions also offers services like direct deposits, check signing and sealing, monthly management reports, record retention, new hire reporting, garnishments/levies payments, logo imaging, 1099 and W-2 forms, quarterly earning analysis, workers comp, labor law posters, HR services, accruals and Quickbooks upload. For more information, you can visit here or www.payroll-solution.com.
---
Mediacopy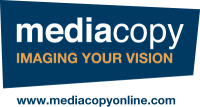 We are pleased to announce a new member benefit for discounted printing with Mediacopy. Cultural Alliance members can receive 15% off the list price for all digitally produced printed material including brochures, small booklets, posters, business cards, stationery, post cards and invitation packages, etc.  Offset and custom jobs will be priced and discounted on a case-by-case basis.  Please contact membership@philaculture.org for more information.  If you are already a customer of MediaCopy, please give them a call to discuss your discount.
---
DonorSearch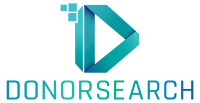 The Greater Philadelphia Cultural Alliance is pleased to partner with DonorSearch to help arts and culture organizations—large and smal—increase their fundraising capacity. Through this partnership, new customers can choose from one of four packages (as cost-effective as $1,000!) to fit their needs and budgets. Visit philaculture.org/donorsearch for more information.